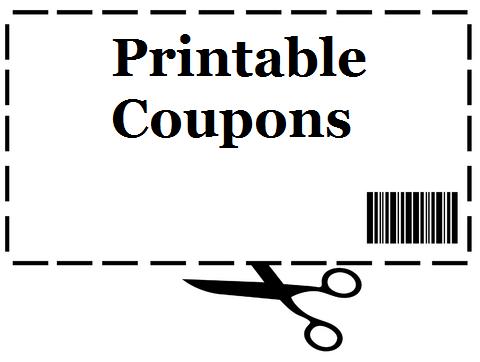 There were more NEW Printable Coupons today. Check them out below….
$1.00 off two Heinz HomeStyle Gravy, 18 oz
$3.00 off Geronimo Stilton: Operation Shufongfong
$0.40 off any Irish Spring Body Wash
$0.40 off any Softsoap brand Body Wash
$3.00 off any one NERF Blaster $15.00 or more
$5.00 off one BABY ALIVE REAL SURPRISES BABY Doll
$5.00 off one OPTIMUS PRIME RESCUE TRAILER toy
$2.00 off any one MARVEL figure from Hasbro
$4.00 off one BABY ALIVE BITSY BURPSY Doll
$3.00 off one TRANSFORMERS CONSTRUCT-BOTS Toy
$5.00 off one IRON MAN 3 ARC FX MISSION MASK toy
$3.00 off any one BABY ALIVE Doll Refill Pack
$5.00 off NERF REBELLE BOW or CROSSBOW from Hasbro
$0.75 off ONE Charmin MegaRoll or Double Roll
$0.75 off ONE Bounty MegaRoll 12ct or larger
$2.00 off Vein Defense™ Healing Cream
$1.25 off One (1) Eczema Fast Healing
Buy 1 Tillamook 6 oz yogurt, Get 1 Free
$1.00 off any ONE Precious Stringsters Cheese
$1.50 off Any Two (2) Purex Laundry Detergents
$0.50 off Any One (1) Purex Laundry Detergent
$2.00 off Angel Soft bath tissue 36 double roll
$0.75 off any Colgate Toothpaste
$2.00 off any Simple moisturizer or cleanser
$0.50 off ONE Pampers Wipes 56ct or higher
$1.00 off any TWO (2) V8 100% vegetable juice
$2.00 off ANY ONE (1) Mars Halloween Variety Bag
$5.00 off $15.00 at Spirit Halloween
$1.00 off any OFF! Personal Insect Repellent
$1.00 off (2) Quilted Northern Ultra Soft & Strong
$1.50 off Two Jolly Rancher and Twizzlers Bags
Please note: Printable coupons have a print limit. Once that limit is met the coupon will no longer be available.