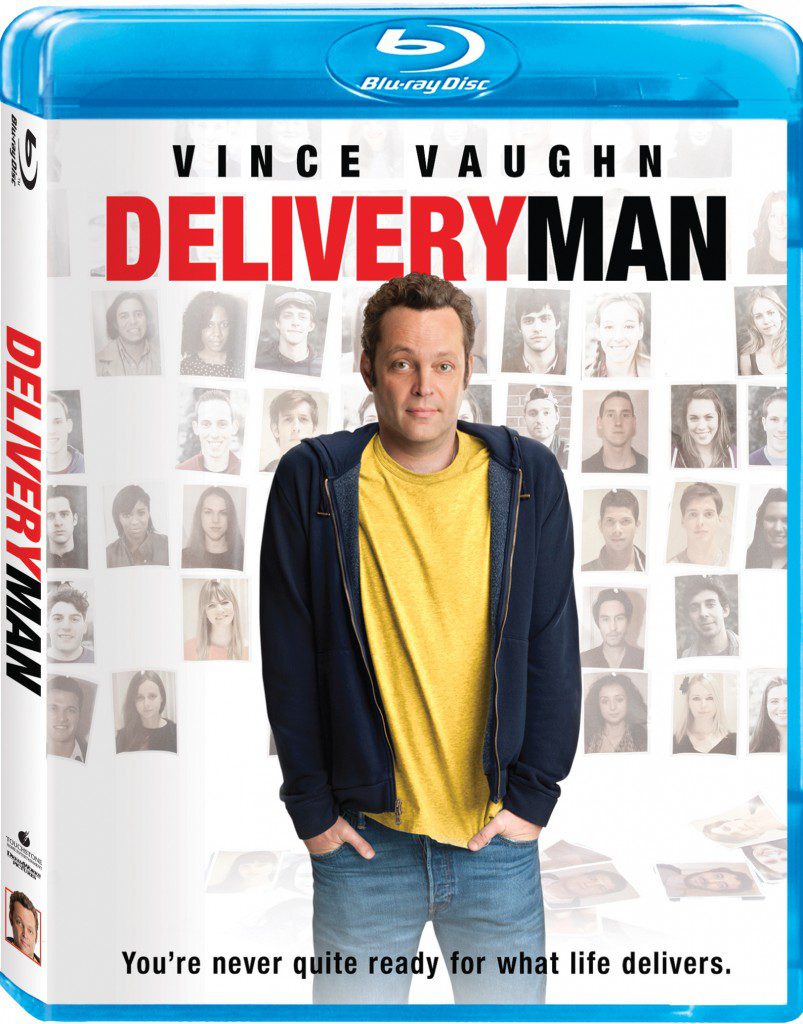 Delivery Man arrived on Blu-ray, DVD, Digital and On-Demand on March 25, 2014.  I'm so happy to have finally seen this.  I'm a huge fan of Vince Vaughn and all the clips I saw of this looked really good.
About Delivery Man
In this heartwarming comedy, underachiever David Wozniak (Vince Vaughn) learns he's actually an overachiever — he's fathered 533 children via donations made twenty years earlier! David soon discovers that the shock of his life might just be the best thing that's ever happened to him. Along the way he discovers not only his true self, but also the father he could become.

It has a great cast with Vince Vaughn (Wedding Crashers, Couples Retreat) as David Wozniack; Cobie Smulders (Marvel's The Avengers, TV's "How I Met Your Mother") as Emma, David's Girlfriend & Chris Pratt (Moneyball, The Five-Year Engagement) as Brett, David's Best Friend.  All some of my favorite actors.
I couldn't wait to become a parent.  My husband kept telling me it was best if we waited until we were out of our apartment and into a house.  And in order to do that we had to save some money.  I kept thinking it was just a stalling mechanism, but boy I was so glad he did that because when we became parents, our entire lives changed and I was glad we weren't still living in that apartment.  For one, it was way too small for everything that came along with having a baby.  It's amazing the things we received as gifts and about 75% of them I'm not sure I could have lived without!
But the biggest thing about becoming a parent was the responsibly that I had over this tiny human.  And since I was home with her all day long, I was the one in charge of 80% of her day.
It wasn't easy. 
It was a huge undertaking.
It was the hardest thing I ever did.
It changed my life completely.  In a way no one could ever have told me.
Fast forward 9 and a half years later since I first became a parent and boy it was the best thing I ever did.  The rewards of being a parent far outweigh the tough times.  I couldn't imagine not having my girls in my life every single day.  I'm so proud of them and I love watching them learn and discover.  And I'll love continuing to watch them learn and discover.
Vince Vaughn is lucky to be the dad of all these kids, it changes him so much, he grows up and becomes a person he never knew he could be.  It's a great comedy that everyone should see, parents and non-parents.