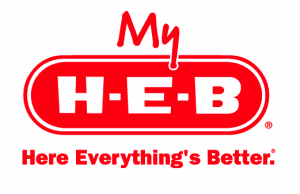 I've partnered up with San Antonio Coupon Dad to bring you the HOT deals from San Antonio H-E-B.  Some pricing and deals will vary by store or region.  You may want to print the H-E-B coupon policy coupon policy and keep it in your coupon binder.
Purple: FREE
Blue: Under $3.00
This Week's Meal Deal

OSCAR MAYER Deli Fresh or CARVING BOARD Lunchmeat 7 – 16 oz., assorted varieties, and KRAFT Natural Cheese Slices, 7 – 8 oz., or KRAFT Shredded Natural Cheese 7 – 9.6 oz., assorted varieties
Buy Oscar Mayer and Kraft Cheese, Get 4 items FREE
KRAFT Easy Mac Cups 2.05 oz., assorted varieties
 Kool-Aid Drink Mix 5 pk., assorted varieties
H-E-B Ridged Potato Chips 4 oz., assorted varieties
Nabisco Big Bag Snacks 3 – 3.25 oz., assorted varieties
Total Savings: $3.75 in FREE groceries
Gala Apples New Crop, On Sale $.97 per lb.
Hill Country Fare Split Chicken Breasts Fresh, On Sale $1.00 lb.
Campbell's Condensed Soup, 10.5 – 10.75 oz. assorted varieties, On Sale 5/$5
$1/5 Campbell's Condensed "Great For Cooking" Soup printable
$0.40/2 Campbell's Condensed Soup, exp. 11/15/11 (SS 09/11/11 R)
$0.25/4 Campbell's Condensed "Great for Cooking" Soup, exp. 11/30/11 (SS 09/18/11 R)
Final Cost: $0.80 each wyb 5
Yoplait Greek Yogurt, 6 oz. assorted varieties, Mix 'n Match, On Sale 5 /$5
$0.30/1 Yoplait Greek Yogurt Cups printable
$0.50/2 Yoplait Greek Yogurt, exp. 9/24/11 (SS 07/31/11)
$0.50/2 Yoplait Greek Cups, exp. 11/5/11 (GM 09/11/11)
$0.50/2 Yoplait Cups or Yoplait Greek Yogurt, exp. 10/8/11 (SS 08/14/11)
Final Cost: As low as $0.70 each
Risk Bar Soap, 4.5 oz. assorted varieties, On Sale $1.99
$1/1 in-store coupon, exp. 9/27/11
Final Cost: $0.99 each
Dial or Dial for Men Body Wash 16 – 21 oz., On Sale $3.25
$1/1 in-store coupon, exp. 9/27/11
Final Cost: $2.25 each
You can see a complete list on SanAntonioCouponDad.com