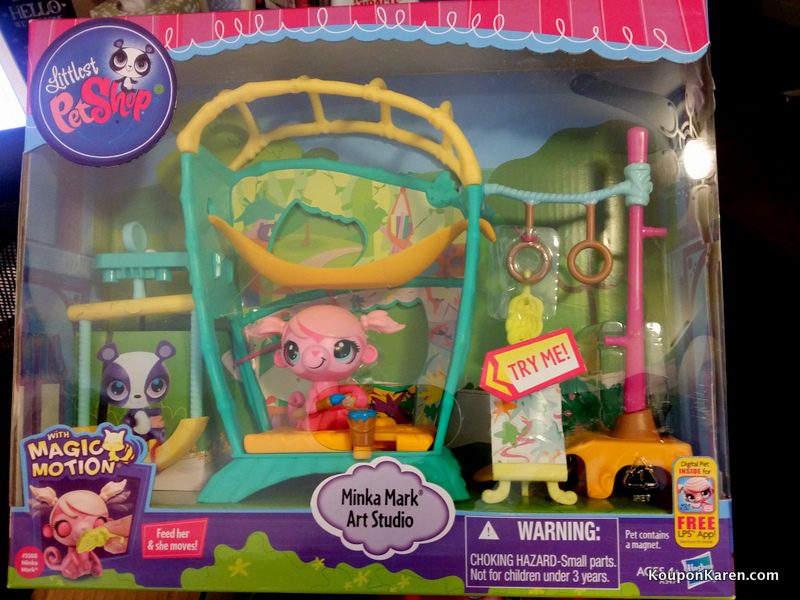 This post is Sponsored by Hasbro but my opinions are 100% my own!
LITTLEST PET SHOP SPRING 2014 PRODUCT DESCRIPTIONS BLYTHE BAXTER and her father live in Downtown City above the LITTLEST PET SHOP, a day camp for all kinds of amazing pets, including doggie diva ZOE TRENT, head hedgehog RUSSELL FERGUSON and resident artist monkey MINKA MARK. Big adventures ensue when BLYTHE discovers she can miraculously talk with her animal friends and notices these pets may be small in stature, but their personalities are larger than life! Fans can follow the adventures of BLYTHE and her friends on the "Littlest Pet Shop" animated series, created by Hasbro Studios and airing on The Hub TV Network in the US.
Get ready to Bobble in Style this spring with the big return of the LITTLEST PET SHOP bobble-head pets! These adorable pets will win over fans everywhere, with their cute new look and quirky bobbling motion! Fans can also put their pets into action, with new MAGIC MOTION pets and playsets. With 100+ pets to collect this Spring, fans can create a cute and vast collection that's unique to them.
For those little ones that have tablets they can also connect with the LITTLEST PET SHOP app, which lets you help BLYTHE and her friends to adopt and take care of cute little pets! My girls love LPS so I know they are going to be excited when I download the app!
One of the newest items in the LPS collection is the Littlest Pet Shop Magic Motion Mini Playset.  It's for kids ages 4 and up and will be available this spring for $19.99 where toys are sold.
The LITTLEST PET SHOP MAGIC MOTION MINI playset allows fans to play with MINKA MARK monkey in a fun new way. Fans can help Minka paint in her studio, and when she's tired, can put her in her hammock where she really closes her eyes to nap! She never lounges for long, though – MINKA MARK can hang upside-down on her monkey bars, swing in her swing set, and fans can help feed MINKA MARK when she's hungry for a banana snack.
We have a lot of LPS play sets and my 7 year old still plays with them.  Her birthday is coming up this month so we will be giving her the Magic Motion Mini for her birthday.  I know she'll be super excited.  The time she spends playing with these brings out so much of her imagination, which is what kids her age should be using more of!
Disclosure: I received a Free product for review. My opinions are 100% mine.