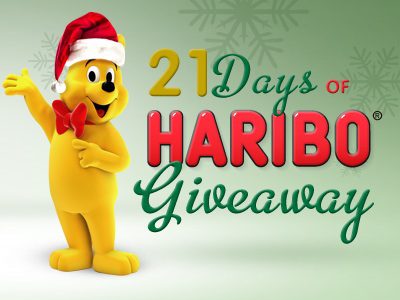 21 Days of Haribo Giveaway on Facebook
It's the holidays and Haribo has the giving spirit!   Everyday from now through December 21st, they are giving away your favorite Haribo treats on Facebook:
Licorice Wheels
Sour S'ghetti
Gold-Bears, the original gummi bears.
There will be some other fun giveaway surprises as well. To get in on the fun just head on over to Facebook and Like the HariboUSA Facebook page and then to enter in each day's drawing, just simply fill out your name and address in their 21 Days of Haribo app.  That's it!
There will be multiple winners every day so there's a great chance of getting sweet treats you love to help fuel your holiday happiness.