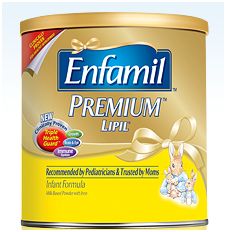 It's not every day we see a coupon for Formula but there is a $5.00 printable coupon out right now for Enfamil formula.  Even if you don't have any babies you may want to print it for someone who does, or is expecting.  Go here to print your coupon. THE COUPON IS GONE NOW.
You can also send for a FREE Sample of Enfamil here and you can print out a certificate to give to your doctor for a supplemental breastfeeding kit here.
And you can find FREE samples for babies here.