This is a guest post from Stephanie who writes EverydayFamilyLiving.com. Her and her children have a tradition of reading books about Thanksgiving right before the holiday. She shares her tradition with us and her favorite books too!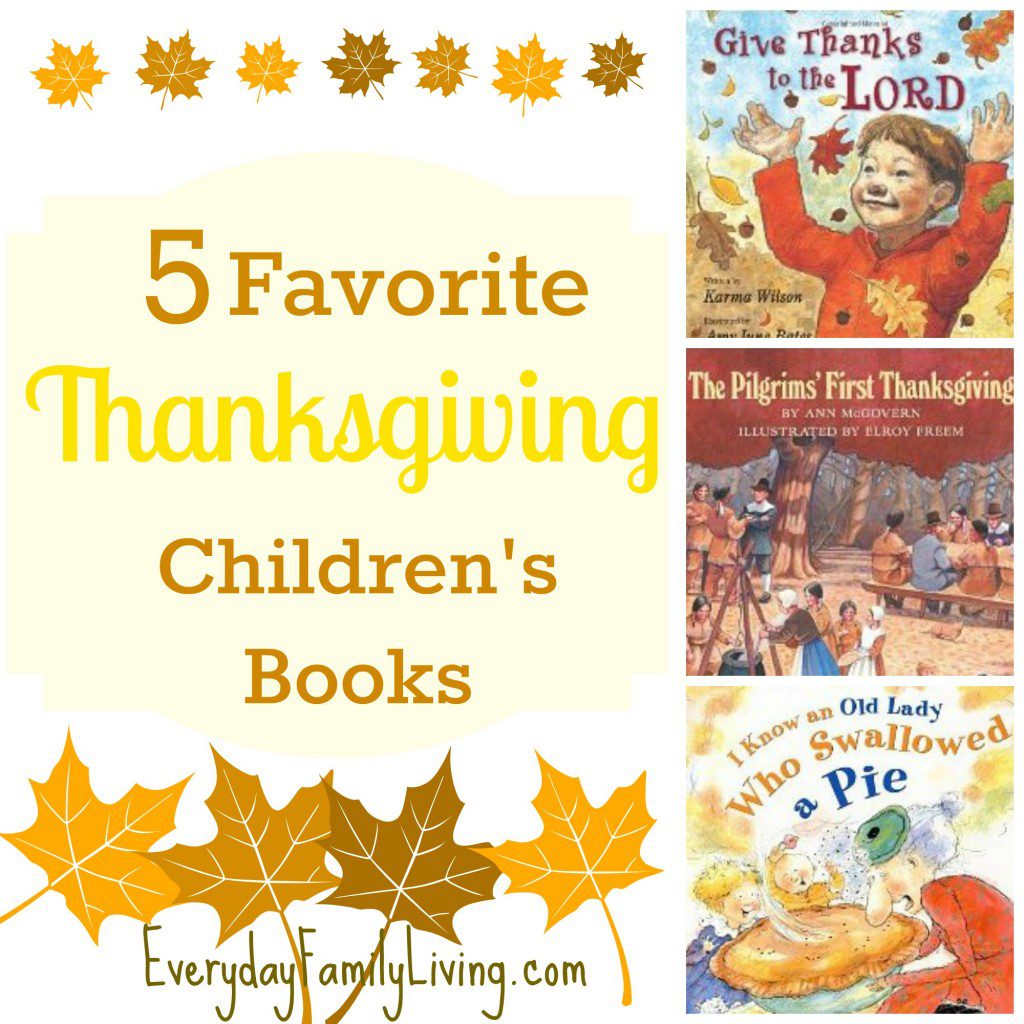 5 Favorite Thanksgiving Children's Books
Each year as the temperature drops and the calendar turns from October to November, I empty our living room book basket of the baseball books and fill it to overflowing with Thanksgiving children's books.
For the rest of the month anytime my kids want to read aloud we grab a book from the basket. Sometimes we read about the origins of the Thanksgiving holiday with the Pilgrims or Squanto, their Native American friend. Other times we read about how to cultivate an attitude of gratefulness for our blessings. And occasionally we just read silly stories that make us laugh.
A handful of the books have become favorites that we look forward to reading every year. Good books are meant to be shared and recommended so, in no particular order, I give you my 5 favorite Thanksgiving Children's Books.
You'll have to visit Stephanie's site to see her favorite books.
What are some of your favorite Thanksgiving Children's Books?