If you think making changes to your diet to lose weight is hard, imagine having to make those changes because of an underlying health issue. No matter how you look at things, you can't afford to waste time or to procrastinate when it comes to getting your body in shape. You also don't want to resort to making the wrong changes or using resources or you risk causing more harm than good. If you are finally ready to get control over your weight and health, check out the suggestions below.
6 Steps to a Healthier You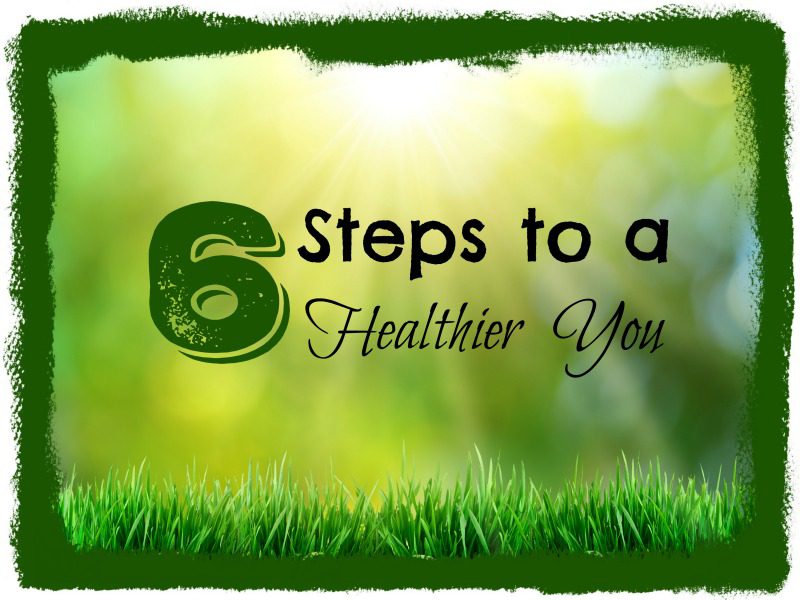 Get a Partner
Independence can be a great thing. However, making lifestyle changes to improve your health is a situation where you may be better off working with a partner. Along your journey to a better you, you'll find that even the smallest of changes require a lot of hard work, motivation, and commitment in order for them to take place. There may be times where you don't feel you have enough left in you to keep going which is why it can be very beneficial for you have a partner you can turn to. That partner will be your source of strength and motivation so you are more likely to push through and succeed.
Make a Plan
To maximize your efforts, you'll need to develop an effective plan to you can achieve your goals. This means you'll need to carefully research what methods, resources and changes you are going to use to get your health in order. You need to know what works and what doesn't work so you don't end up wasting your time or money. You also should consult with your doctor to make sure that any changes you are considering are not going to cause more harm than good to your body or health. Once you come up with the approach you are going to take, write it down in a journal so you can keep track of your progress.
Clean House
You won't be able to get anywhere if you have not taken the time to rid your house of unhealthy foods and items that can interfere with your transition to a healthier lifestyle. Along with tossing out the junk food, you should also work on eliminating the clutter to free up space in your home and to improve the atmosphere.
Set Goals
Don't start making changes and automatically expecting for things to change overnight. It took time for your body to get the way it is and it will take time to get it in great shape. Avoid setting yourself up for failure by making goals that can be achieved weekly and monthly. This will help to keep you accountable for your efforts, make it easier for you to see where you are, and for you to see the big picture.
Reward Yourself
If you get in the habit of rewarding yourself every time you reach a goal, no matter how small it is, you'll feel more motivated to keep working towards the much larger ones. Your rewards don't have to be over the top, even something as minor as buying yourself a new shirt or a pair of pants can help to keep you motivated because you'll enjoy being able to show off your results. If you choose to reward yourself with food, make sure that your choices don't interfere with your diet. Hampton Creek is one of many food manufacturers that makes delicious healthy foods that you can enjoy as often as you want without straying from your diet.
Work It Out
Part of the problem with your previous lifestyle was you were not active enough. Now that you are finally motivated to drop those pounds and improve your health, you need to incorporate more cardio and weight training into your daily or biweekly routine. Go to the gym and work with a trainer who can help you to achieve the results you desire with a personalized workout plan to get your physique in shape.
No matter your reasons for making these changes, you should be proud of what you are trying to achieve and the manner in which you plan to accomplish your goals. Don't be afraid to share your story with others because you never know who you might inspire and motivate. Your actions can keep you from suffering from poor health and a negative body image so you can enjoy and live life on your term