The Sunglasses Deals are BACK!!
Graveyard Mall.com has a deal of the day every day and today there is a really good one!  9 Pair of Women's 9 West Sunglasses  OR 9 Pair of Men's Arizona Jeans Sunglasses for only $29.99 plus shipping!  This is a 'grab' bag sort of deal of designer glasses but for someone who loses or breaks their sunglasses or perhaps if you like to change them all the time, this is the PERFECT deal for you!  ($284.00 Value!)  I've purchased the kids sunglasses assortment a few times and loved everything!!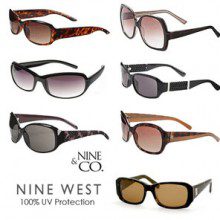 This is DAILY DEAL and only available while supplies last so if you want them buy them now!  I think these will sell out fast today!