This post is Sponsored by AvoDerm but my opinions are 100% my own!
If you have a pet, you probably know how they really are part of your family.  And you probably want to feed them the best food for them.  Since becoming a pet owner, I've realized the importance of this and we've switched his food a few times to find the perfect one for him.  Just like we give our kids food that is good for them, we do as well for our dog.
I recently learned about AvoDerm pet food, which is a natural brand of dog and cat food that is dedicated to delivering healthy skin & coat benefits.  The condition of your pets' skin and coat is a visible indicator of their overall health. AvoDerm premium pet food is packed with high-quality protein and avocado, a rich source of the vitamins, fatty acids and antioxidants your pets need to look and feel their best.
Want to try this?  Print a coupon for $5.00 off AvoDerm Cat or Dog food.   You'll have one month to use it after you print it.   Not sure if they sell it in your area?  Check their store locator to find a store near you.  I found some at a Petco near me!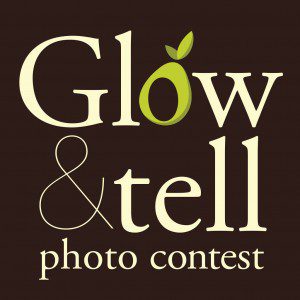 You can also enter the AvoDerm's "Glow & Tell" Facebook contest.   The contest is all about having a healthy pet that can be seen from the inside out.   You can show off  your pet's healthy glow with the AvoDerm's Glow & Tell Facebook photo contest and use the hashtag #AvoDermGlow.   When you enter you could win a pet store gift card or a grand prize of a pet photo shoot with an award-winning photographer Mark Rogers.  You can check out his work here.
To learn more visit: http://www.avodermnatural.com/.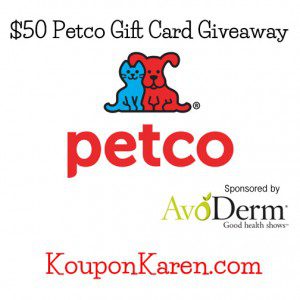 (1) Koupon Karen reader will win a $50 Petco Gift Card.

To enter the giveaway, use the Giveaway Tools widget below. Email and feed subscribers will need to click-through to the site to enter the giveaway.
As a reminder, comments left on Facebook or Twitter will not be included. You must follow the instructions on the widget about the proper way to enter. Of course Facebook is in no way associated with this giveaway!