This post is Sponsored by Burlington but my opinions are 100% my own!
Do you shop at Burlington? I do on occasion and always find good deals.  In case you aren't sure what I'm talking about,  Burlington is a national off-price retailer.  They sell clothing and such for everyone in the family, but what some people don't realize is that they have great prices on baby gear in their Baby Depot.  You probably spend a lot of time researching what to get for your baby.  We want the best for our kids, right?   Baby Depot at Burlington has all of the same brand names that you love and trust.
But not just equipment, but clothes, toys and shoes too!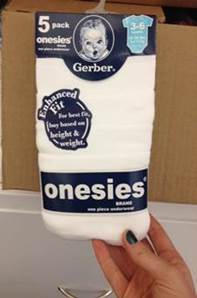 This 5 pack of Gerber Onesies is only $5.99 at Burlington but elsewhere it can cost up to $9.99.  That's a huge difference and that alone would make me go there instead.  And they come in all colors, patterns and sizes.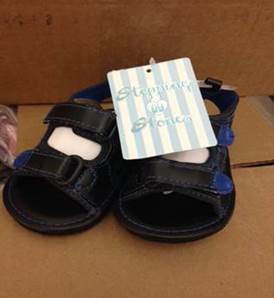 These adorable shoes for baby boy just can't get any cuter.  We received a pair of these Stepping Stones Faux leather open tow sandles and will be sharing them with our friends who have a baby boy.   These are adorable and sell for only $5.99 compared to $12.99 at another store.   They have a velcro closure and a nice durable bottom.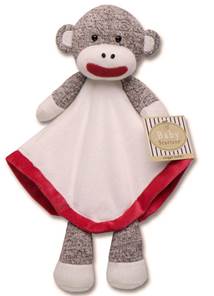 I love this Snuggle Buddy by Baby Starters.  It's super soft and perfect for a little one.  And the dress is silky so if your little one likes to rub on something silky, this is perfect!   They have these in a few different animals for boys and girls.  It sells for $7.99 but you could find it for up to $12.99 elsewhere.
Just these 3 items alone would cost you $19.97 and you'd save $16.  That's about a 40% savings without having to clip any coupons or look for any sales.   Sometimes it easier to just go shopping and not worry about coupons, don't you think?
Check out the Baby Depot at Burlington next time you need to shop for a baby.  And let me know what you think!
Disclosure: I received a Free product for review. My opinions are 100% mine.