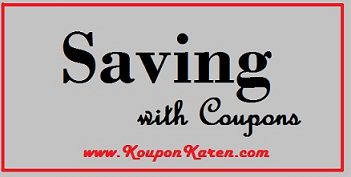 No matter what your income range, coupons are a great way to save a bit of money that could be used on bills, Christmas presents or for next year's vacation. Before you can reap the benefits of coupons, however, you must first find them. But where does one being to look? Now a days, finding coupons have never been easier. The following are the most common place to find coupons:
Weekly Paper – These inserts are usually included in the Sunday paper and vary from week to week. The most common are Red Plum, P&G and Smart Source.
Printable Coupons – Available through many online sources — such as www.DontPayFull.com –, printable coupons allow you to print the coupon right from your home printer.
Catalina – These coupons are ones that print out at the store after you have checked out.
Magazines – Various magazines will commonly have a few coupons in them every month. Woman's Day, All You, Good Housekeeping and Better Homes & Garden are a few that are know for including coupons in the magazine.
Blinkies or Tearpads – These displays are located on the shelves at some stores and allow you take a coupon while you're shopping.
eCoupons – These types of coupons are loaded directly on your smart phone or store loyalty card. They act in the same manner as physical coupons only in digital form.
Once you have your coupons, you could simply go to the store and get the items and save a bit of money. However, if you want to get the most bang for your buck, wait until certain times to utilize your coupons.
During a Sale
If possible, wait until the item goes on sale and then use the coupons. This little tip will help prevent you from wasting your coupons on a full priced item. Wait until the lowest sale price and then BAM, use your coupons to save even more money.
Know the Sale Cycles
It's no secret that those in the couponing biz know the sales cycles. In general, sales on products typically run in 8 to 12 week cycles. And sales also generally follow events and holidays through the year. For examples, finger foods and snacks generally go on sale around the same time as the Super Bowl.
Buy when the Price is at its Lowest
In reiterating the first point (wait until a sale), when you combine the lowest price with coupons and possibly a store promotion, you can get the product for next to nothing. In fact, there are times when you get money back. For example, if a can of soup is on sale from $2.00 to $1.00 and you have a coupon for $1.50 off one can, you will be able to get the can of soup for free plus an additional 50-cents taken off your total order.
Before starting your journey into couponing, make sure to know the couponing policies of all the stores you plan to use coupons at. Each store is different and has specific rules on how and when you can use coupons. Knowing the policies before using coupons will help save you potential headache and embarrassment if you are turned away because of the coupons.