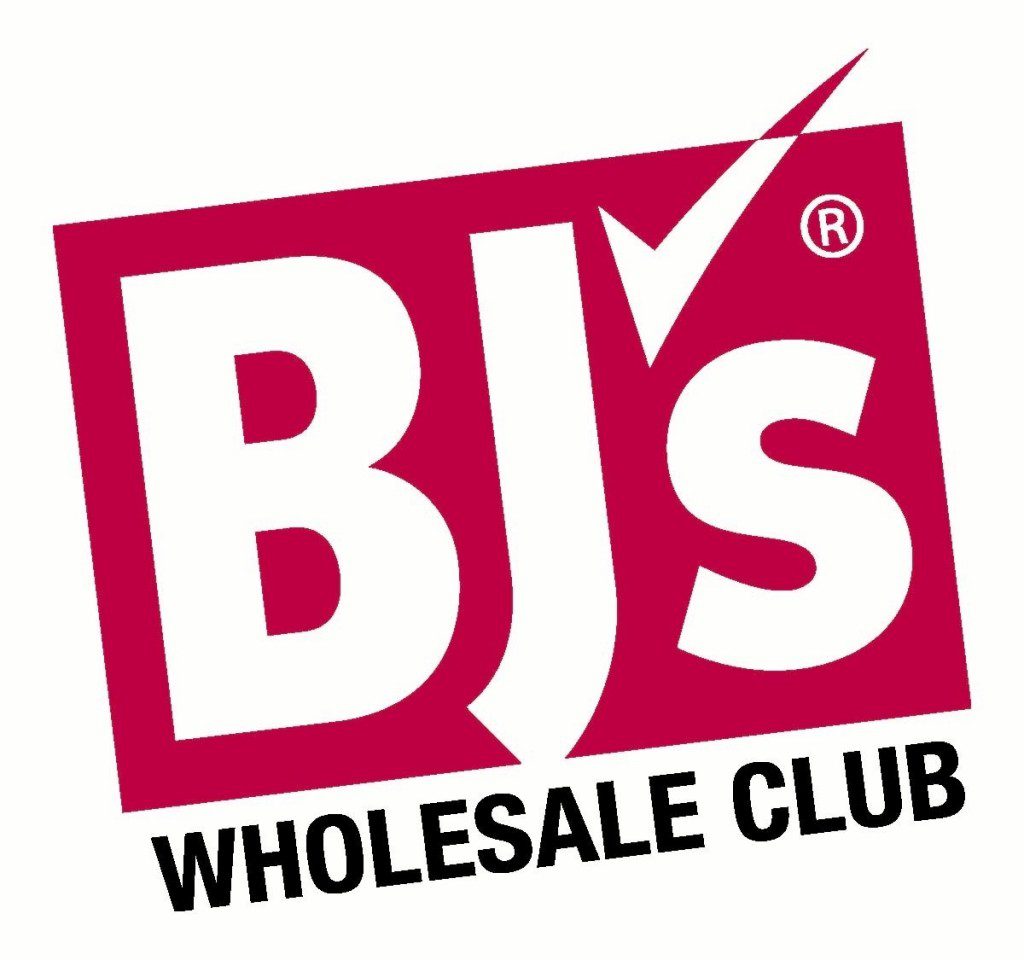 This post is Sponsored by BJ's Wholesale Club but my opinions are 100% my own!
It's getting colder and colder here in New England and a few times we've actually needed a warm coat in the morning.  And that was when I realized both my girls needed new coats as they've outgrown their ones for last year.
You can bundle up in style with name-brand outerwear at affordable prices at BJ's Wholesale Club. BJ's has you covered for the cool fall and harsh winter with hot trends. You can shop for the whole family from an assortment of classic coats in various textures and colors, wind- and water-resistant material that keeps you snug and dry and sporty downs for superb warmth. With pricing starting at $18.99, you can shift your wardrobe with the cool factor – style and weather!
Did you know that you could find the following outerwear at your local BJ's club?
Women's
Zero Xposur Stretch Down Jacket, $49.99
Zero Xposur Packable Down Jacket, $39.99
Free Country Soft Shell jacket, $29.99
Kenneth Cole Down Coat, $59.99
Kenneth Cole Soft Shell Jacket, $39.99
Lanesboro Quilted Jacket, $29.99
Company Ellen Tracy Wool Coat, $59.99
Available in sizes S-XXL.
Kids
Rugged Bear Boys' & Girls' Hooded Ski Jacket, $19.99 (Sizes 2 – 7)
Rugged Bear Boys' & Girls' Snow Pants & Bibs, $18.99 (Sizes 2 -16)
Zero Xposur Boys' & Girls' 3-in-1 Systems Jacket, $34.99 (Sizes 7– 16)
Big Chill Boys' & Girls' Hooded Puffer Jacket, $26.99 (Sizes 7 – 16)
Men's
Free Country Soft Shell, $29.99
Free Country 3-in-1 Systems Jacket, $49.99
Zero Xposur Poly Sweater Knit, $39.99
Hawke Packable Down, $39.99
Available in sizes S-XXL.
I headed to BJ's Wholesale Club this past week to pick up some outerwear for my family.   I was very impressed with the huge selection of coats for everyone in the family.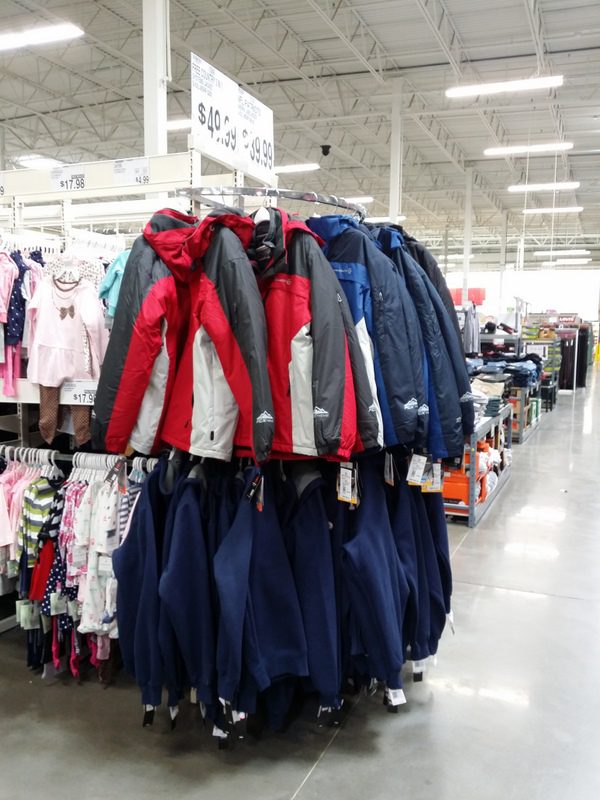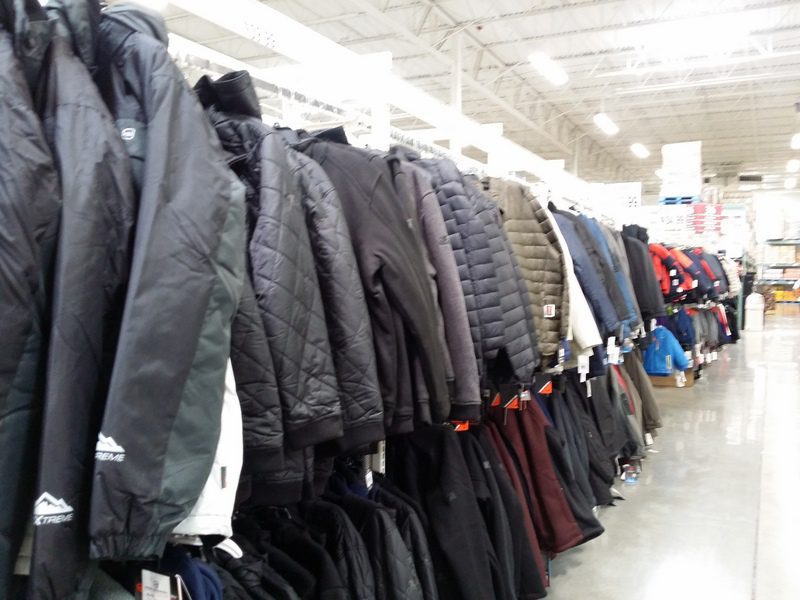 My oldest would love the light blue jacket below, but they were out of her size.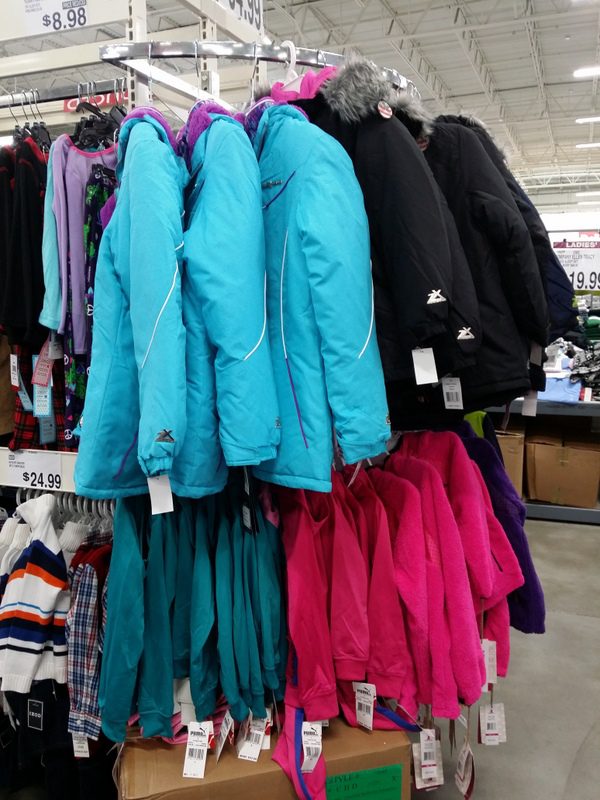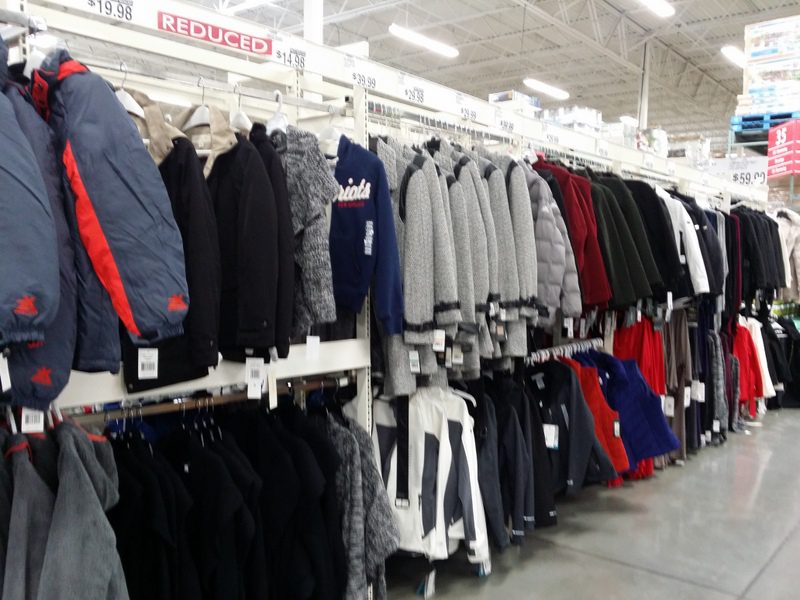 $34.99 for a coat is an awesome price!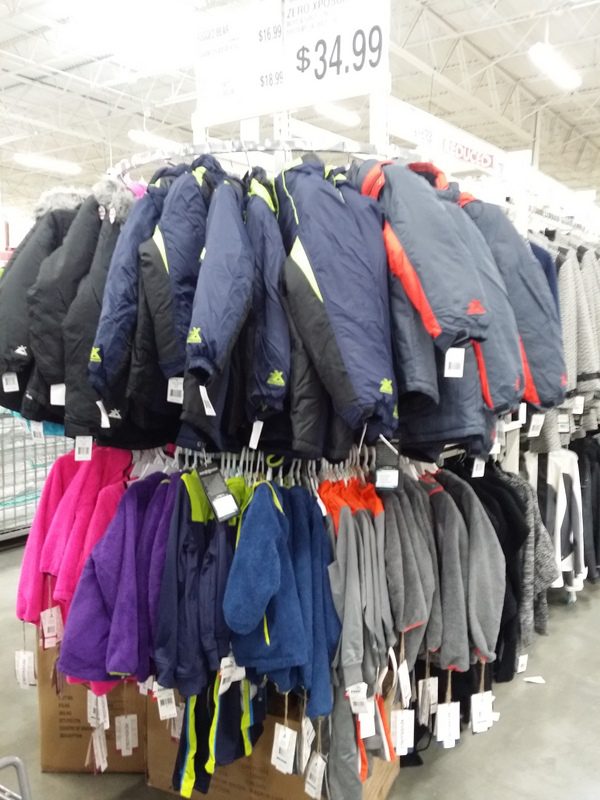 I love the colors they have for the little ones!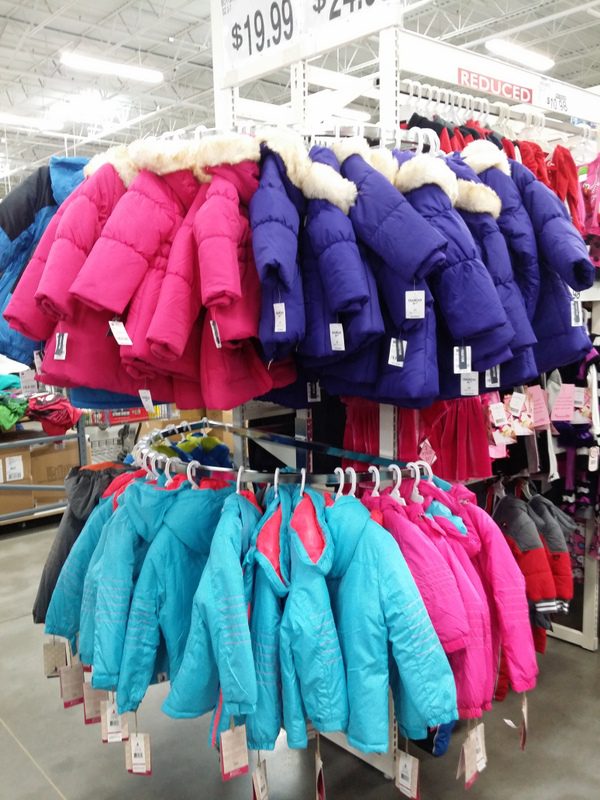 From what you see above, the decision of what to get was very difficult.  But what you can't tell from above, is a few of these options were 3 – in – 1 coats which I thought were perfect for now and for later.
My littlest one got her favorite color purple and was pleasantly pleased!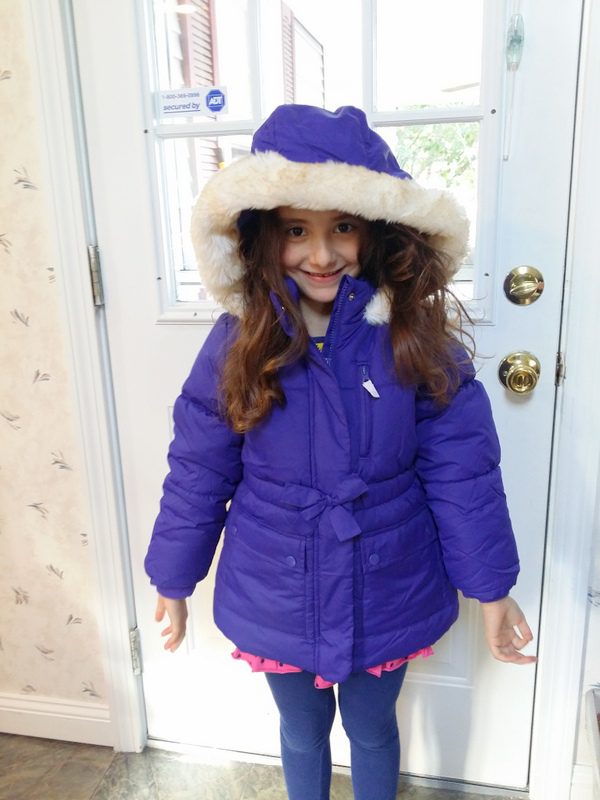 She especially loved the hood!  Doesn't she look adorable with it?
My oldest loves blue and I really wanted to get her one of the light blue coats but they didn't have it in her size.  So instead I picked her up this 3 – in – 1 coat which she really loved!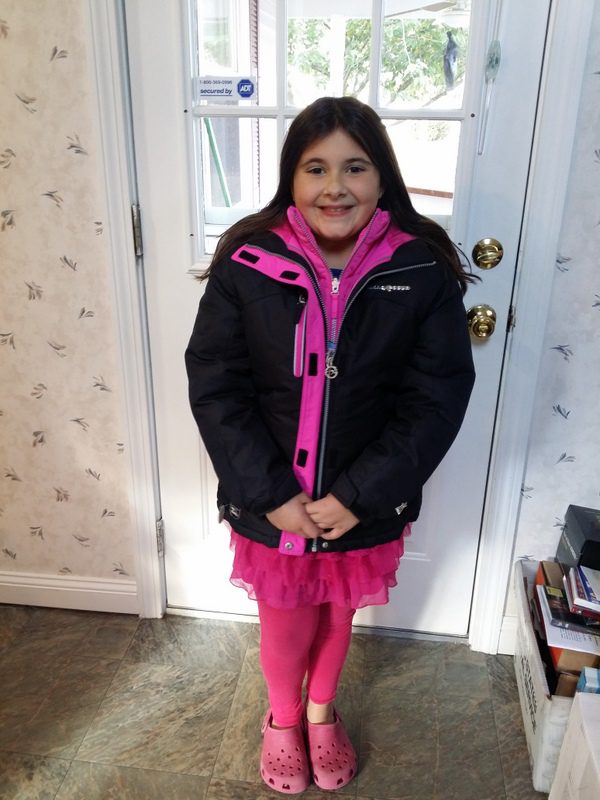 This pink underneath is a separate coat as well that is a big lighter that she can wear now while it's not as cold, then the two together when it's colder. She's excited to have "2 coats" rather than just 1.
I also picked up a 3 – in – 1 coat for my husband to keep him nice and warm this summer.  He wasn't up for a picture this weekend.
I loved being able to get them good quality coats for awesome prices and like I said above, I was pleasantly surprised at the selection at BJ's Wholesale Club.
To start shopping visit www.bjs.com/locations to find a Club near you.  If you are not a Member please visit www.BJs.com/savings for a Free 60-Day Membership, which must be activated by December 31, 2014.
Disclosure: I received a Free product for review. My opinions are 100% mine.