Facebook and My Space are very popular because people like to socialize even online.  Why not, it's easier then getting all dolled up and going out for the night and spending money, right?  It's much more frugal to curl up on the couch in your sweats drinking a cup of coffee you made instead of spending $3.50 for a cup than to go out and socialize.
How about a social website where you can find some of the hottest deals?  And better yet, where you can share some of the hottest deals?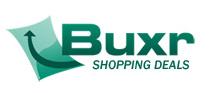 Buxr is a site where community members gather to share their bargain hunting finds.    All the deals are posted by members so you know they are current and good ones too.  Right at the top of the home page you will see how many deals were posted for that day and you can click on it to be brought directly to them.  It's a nice time saver too.

OK here is the best part.  You can earn money by posting these awesome deals!  Yup you read that right, they will pay you  for adding the best deals around.  This is why you know these deals are all fresh and current because members are getting paid everyday for them.   At the end of the day they find the best deal that was submitted and pay that person even more.  It's a cool way for sharing the deals you find and making some extra cash.
You can also vote and help a member win even more.
Finding your way around the site is pretty easy.  The latest Hot Deals are right on the home page so you don't even have to go looking for them.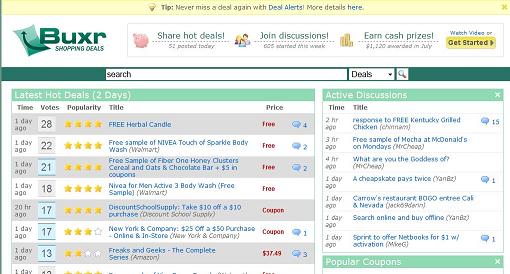 If you'd like to discuss any of the deals and socialize with other frugal bargain hunters, there is a discussion area where you can either start your own topic or find one and add to it.  Finding friends that share your frugal passion is always fun too!
Enjoy!