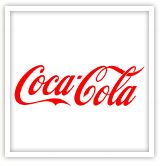 I haven't written about Recycle Bank but I've been meaning too and today is the day I knew I had to because this is a great coupon I wanted to share.
For only 30 points you can get a coupon for a FREE 2 liter bottle of Coke when you buy one!  They will mail you the coupon.  This reward is normally 60 pints and I don't know how long it will be 'on sale' so request it now if you want it.  We have a birthday party coming up soon so I'm excited to be able to use this coupon for a FREE bottle of soda!
If you are new to Recycle Bank let me explain to you how it works.   You receive points for visiting websites, learning about products and even for purchasing certain products.  One product right now you can earn with is Kashi Whole Wheat Biscuits cereal.   There is a code inside the box worth 15 points.
If you join today you can earn points to get the FREE 2 liter bottle of Coke when you buy one by playing a game by Naked Juice.  It's super quick and you'll get 30 points for playing.  Then you can request your FREE Coke Coupon!  There are other opportunities to earn more points and there are other great rewards you can cash in as well.  You can also request more than one of the coke coupons if you have enough points! Check out the website.  Oh and it's FREE To JOIN!