Now that school is back in session dinner time is probably pretty crazy in your house.  I know the days my daughter goes to school (she's in preschool) I'm usually rushing to get dinner ready and it's always something simple on school nights.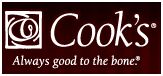 The great people of Cooks Ham sent me a Hickory Smoked Ham to not enjoy just once, but a few times after that too!  Ham can be added to so many recipes that one ham can go a long way and also make dinnertime simple.  It did for us.
We had dinner with my parents one night and I brought the ham.  It was more than enough and it was absolutely delicious!!!  The thing that amazed all of us is the fact that it didn't taste salty at all.  My mother kept enough for them to have sandwiches the next day and I took the rest home.  We had 3 different meals with that one ham.
Besides the dinner, the next day my daughter and I enjoyed some ham for lunch.  She loves ham and she really enjoyed it cold, she didn't even want it in a sandwich.  I made a sandwich for myself.  Then the next day I really wanted some pea soup and I had just enough ham left to make it but I didn't feel like making it from scratch.  My friend suggest that I buy a can of pea soup and then add the ham too it.  What a great idea!  I did exactly that and it was delicious.
I was very excited that Cook's Ham was on sale last week at one of my local food stores and I bought another one for me and I picked up one for my parents because they really enjoyed it too.
I intend to try more recipes when I cook the next one.  My daughter keeps asking me when we are going to have ham again!   Cook's Ham has a lot of quick & easy recipes to help you on those busy days during the week.  You can check them out here on their website.
Cook's Hams are not sold everywhere.  Check their store locator for a store near you.
Giveaway:
The good people at Cook's Ham also wanted to give my readers and opportunity to try it out for themselves and see how far they can make it stretch.   They've offered to give (2) two lucky Frugal RI Mama readers a FREE Cook's Ham!   The winners will each receive (1) one coupon for a FREE Cook's Ham (up to $30).
How to Enter:
Mandatory Entry!!!  Visit the Cook's Ham Website and check out their recipes.  Tell me what recipe you'd like to try.  That's it!
Extra Entries:
Once you do the mandatory entry, you can enter up to 6+ more times by doing any or all of the following:
Follow me on twitter
Sign up for my RSS feed (or add me to your favorite reader)
Tweet about the giveaway and include @frugalrimama – (you can tweet once a day)
Blog about this giveaway
Comment on any other post on my blog (can do once a day) then leave a link here to your post (other Giveaway posts do NOT count)
Become a Fan of Frugal RI Mama on Facebook
Giveaway Details:
Open to US residents only. This giveaway will end Friday, October 16th at 11:59PM EST. The winners will be picked by Random.org and announced the next day and they will have 24 hours to claim their prize or I will choose another winner.