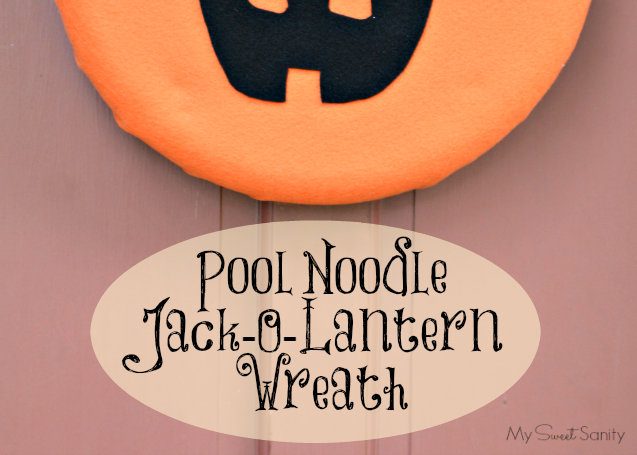 It is time to make a Halloween Wreath!  If I'm going to DIY something, it has to be easy and inexpensive because we are on a budget.  It also has to be cute!
Speaking of cute, check out this Pool Noodle Jack-O-Lantern Wreath that Jennifer at My Sweet Sanity made.  Not only is it cute, but it's easy and she used something I would never have thought of using – a pool noodle!  Those are cheap so you aren't putting a lot of money into this craft.
DIY Pool Noodle Halloween Jack-O-Lantern Wreath
More HALLOWEEN Goodies HERE!