Dollar General Has all Your Summer Needs at Great Prices
This post is Sponsored by Dollar General but my opinions are 100% my own!
Another great source of deals for Summer Needs is Dollar General.  They seem to be popping up everywhere and they have some great deals and they take coupons!
If you are entertaining this summer and need some gear, check out Dollar General before hitting the big box stores.  We've always had good luck with finding deals there.  Some items I spotted on a recent shopping trip were…
Kingsford match light charcoal for only $4.75 and a nice round grill for only $14.
To keep the family cool you could pick up this pool for $30 (or less if you catch it on sale) and this nice tub you can fill with cold drinks for only $8.60.
If you like to go to the beach or just lay out in your backyard, you can grab this sling lounger for $20 or a kids chair for only $10.
To keep the kids busy you can pick up some sidewalk chalk or bubbles for $1!!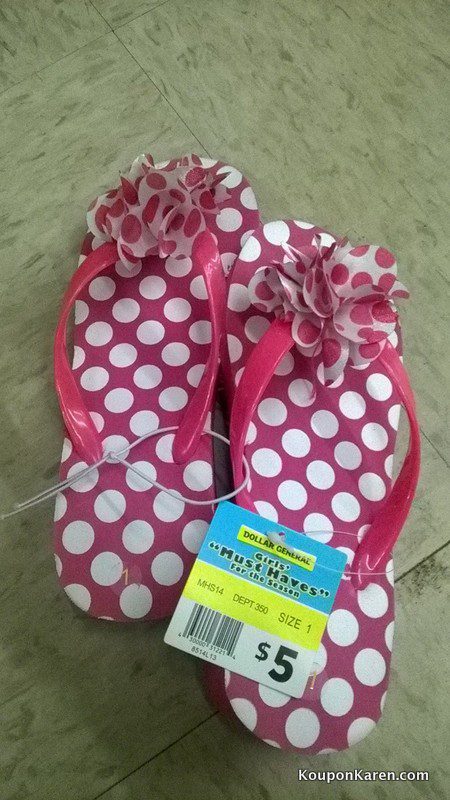 They also have a really cute selection of flip flops for only $5!!
This is just a sampling of what you can find there so stop by and see what else you may need.
Disclosure: I received a Free product for review. My opinions are 100% mine.