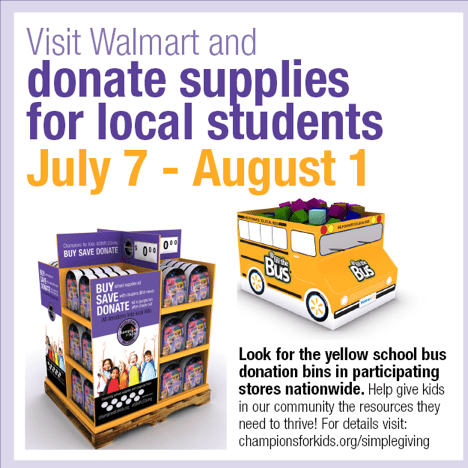 This post is Sponsored by Champions for Kids through the Motherhood but my opinions are 100% my own!
While we have about 5 more weeks left before school starts, some areas are starting sooner than that.  That means all the back to school sales are starting for school supplies.  That means we have to find room in our budget to purchase these much-needed items for our kids.   While we are able to do that, not every family can.   Kids that have the right school supplies do much better in school than those that don't.   So it makes me very happy when I come across a company that is helping those in need, at a time that it's so very important – Back To School time!
Did you know that more than 16 million American children live in poverty?  It's so sad, it really is.  And knowing we can do something to help makes me feel good.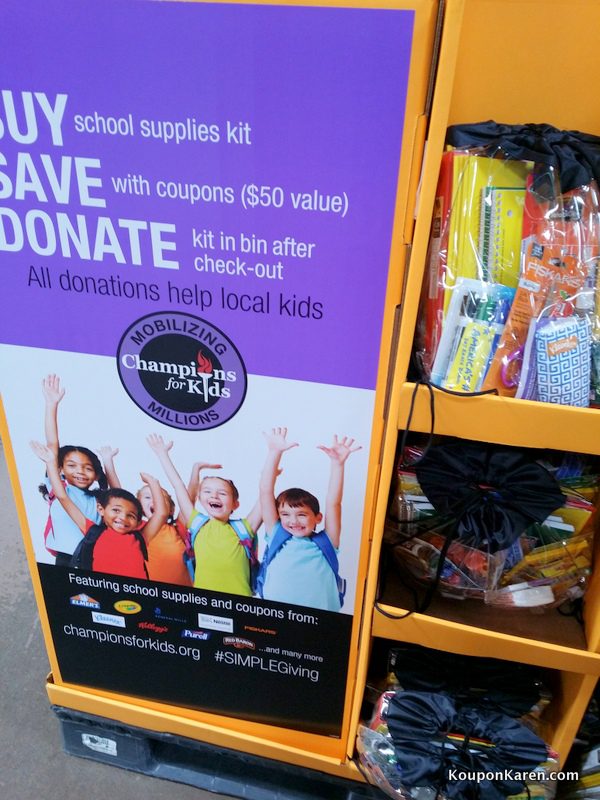 The Motherhood has teamed up with Champions for Kids and their #SIMPLEgiving program to help those in need.   And they asked me to help spread the word.  Anyone can participate in the campaign simply by purchasing and donating a backpack full of school supplies at your local Walmart store from July 7 through August 1. Just look for the display above to find the pre-made backpacks.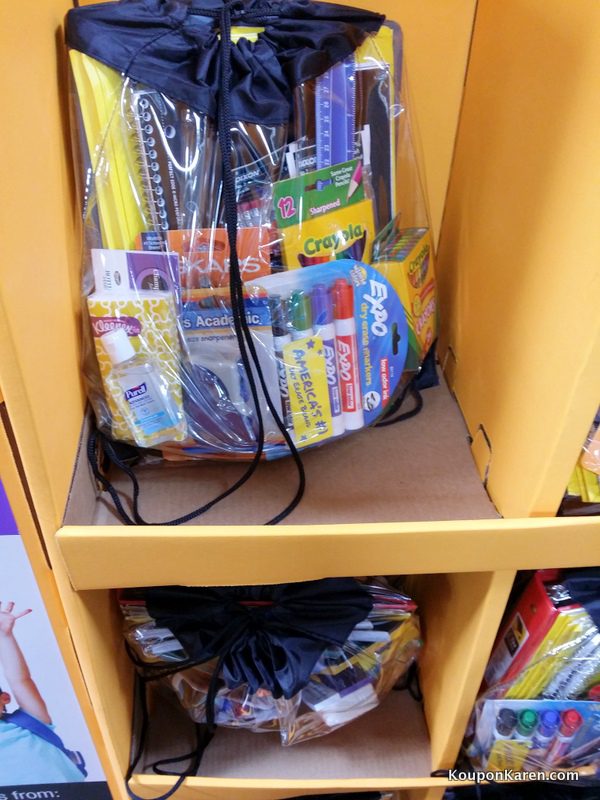 You can purchase a backpack full of supplies needed for kids in school and then after you pay for it, you can donate it!  Super easy, right?   But the best part of this donation is that it's for local students so you know you are helping a child in your community!
The girls and I went to our local Walmart to make our donation.  You can check THIS LIST to see if your Walmart is participating.   We found the bags and bought one.  It cost me just under $20 but inside the bag is a coupon booklet worth over $50 in savings.  So I took that out and I know I'll use enough coupons to cover the cost.  But even if I didn't, I was happy to help.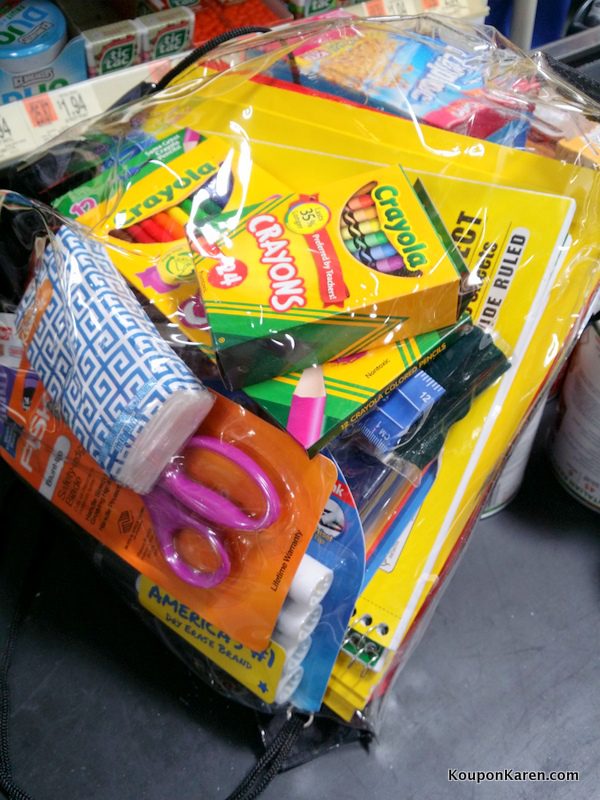 Just look for the Yellow School Bus display as you walk out of Walmart and drop your bag in there.  That's all.  This is so simple to do and it'll mean the world to a child to have the supplies they need.  And as a parent, I know it'll mean even more to that child's parent, knowing that someone cared enough to help them out.
As you can see from the picture above, the bag really is full of all the supplies they need.  Including a binder that was in the back.  All of these items were on my daughter's back to school lists so I know they are needed.
So head to Walmart this weekend or before August 1, 2014 and purchase a backpack.  I know you'll feel good after doing so, because I did.  And it's a great lesson to teach your kids about paying it forward when they can.
Disclosure: I received compensation for post. My opinions are 100% mine.