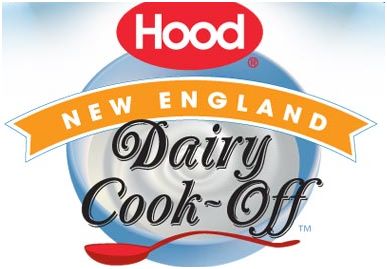 Hood® is having their first ever New England Dairy Cook-Off and it is being held in Portland, Maine at the Ocean Gateway venue on November 1st, 2009 and your invited to enter a favorite recipe. It will be a spirited competition in celebration of Hood's superior line of dairy products. You can submit a recipe that will go up against the best original dairy recipes in New England!
The winner will receive $10,000!!!!
There are five categories you can submit a recipe for:
Breakfast/Brunch
Lunch/Dinner (Entrée)
Soups/Chowders
Appetizers/Side Dishes
Dessert
You must use one or more eligible Hood products in the creation of your original recipe. For all dairy products, you may only use the Hood brand.
Eligible products for the Hood New England Dairy Cook-Off include Hood Milk, Hood Simply Smart® Milk, Hood Buttermilk, Hood Cream, Hood Sour Cream, Hood Cottage Cheese, Hood Country Creamer®, Hood Eggnog, and Hood Calorie Countdown™.
Entry is free and submissions from everyday home cooks residing within the six New England states – Maine, New Hampshire, Vermont, Massachusetts, Rhode Island and Connecticut – are eligible. From those submissions, five semi-finalists from each six New England states will be chosen to compete in one of the above five categories at the live head to head cook-off event. Winners will advance to the televised finals later the same day.
There will be a semi-finalist from each state chosen and there aren't many Rhode Island entries so make sure you enter!!!
You can enter the New England Dairy Cook-Off here. Entries are due October 2nd so hurry up! Do you want to watch the the first ever Hood New England Dairy Cook-Off in person?  You can enter to win 1 of 50 tickets (along with a guest) and attend the VIP Reception too!  Go here to enter to win a ticket.
If you want to purchase some? You can print coupons for Hood Products here.
For more information and official rules you can visit the New England Diary Cook Off website.