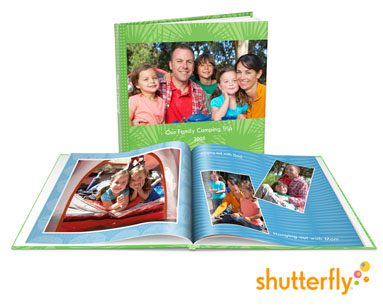 I've read on a few blogs that a lot of those that signed up to receive the David's Bridal
newsletter, were not only entered to win a Wedding Gown or Bridesmaid dresses, but some of them received a code from Shutterfly for a FREE 20 Page Photo Book!  It took about a month before it arrived but a lot of people have received it so if you didn't already sign up to receive the David's Bridal newsletter you may want to and you might just get yourself a FREE 20 Page Photo Book from shutterfly too!
But remember once a month they pick a winner that will receive either a FREE wedding dress or FREE bridesmaid dresses! That's even better than a Free photo book!
Sign up for David's Bridal newsletter HERE.
Remember to use an alternate email address so your personal email inbox doesn't get flooded.
Did you sign up for the newsletter last month when I posted about it?  If so did you recently receive a Free photo book code from Shutterfly?  If you did leave me a comment.  Thanks!
Thanks Hip2Save!