I recently found Daily Checkout and they have 1 item for sale every day, just one.  And it's always at the best price you'll find anywhere.  Today's deal caught my eye and I had to share it with you.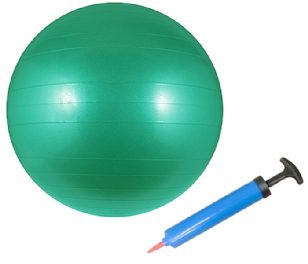 9″ Exersizer Ab Ball and Free Pump- The Ultimate Abs, Back & Buns Solution, On Sale for FREE + $5.99 Shipping
Yes you read that right it's FREE, just pay shipping.  They have FREE Deals all the time.  The Retail Price is $29.99!! Great Deal!
This sale will end at midnight tonight OR when they are all gone so if you want one, grab it now!