You have ONE more Day to get this awesome Magazine for FREE!!  Read below about how to get it for FREE.
Plum District is offering a  One-Year Subscription to Disney's FamilyFun Magazine for only $5!! ($10 Value)!!  You can't beat that.  This is a great magazine for families.  I love it!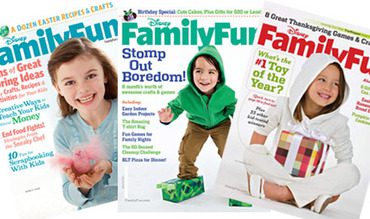 BUT you can get it for FREE if you are new to Plum District because they give you a $5 credit when you join.  *****But the only way is if I send you a referral email. If you'd like one just shoot me and email (kouponk@gmail.com) or leave a comment on this post and I'll send you one.
Those of you that have either left me a comment or sent me an email for a referral should of received it already.  Make sure to check your spam folder if you didn't get it.