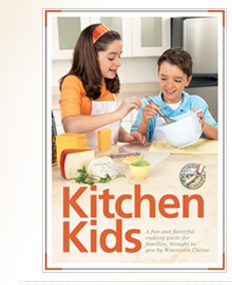 Get a FREE copy of Kitchen Kids a cookbook for kids! My oldest loves to help me cook, she usually adds the dry ingredients or just gets stuff out of the refridgerator, that's cooking to her. She always asks me if someday she can cook for me… my reply "You Bet!" lol.
Go here to fill in your information for your free kids cookbook but you can also download it while you wait for your copy to arrive in the mail.
Please allow 6-8 weeks for delivery. This offer is available in Canada and the United States, while supplies last.
(thanks Brandie aka Free Sample Freak!)