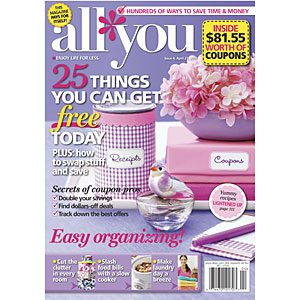 How about some FREE makeup!  Well if you get the April 2010 issue of All You, there is a coupon on page 20 for a FREE Rimmel product worth up to $5.00!
You can pick up All You at Walmart for a little over $2.00 or subscribe to it for less.  You can get a subscription for $1.66 an issue at Magazines.com and if you go through Shop At Home you'll receive 30% cash back.  That ends of costing only $1.17 an issue!
Thanks Savings Dollars and Sense!