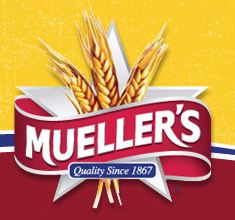 Here's a great freebie for busy people but especially moms.   Mueller's Pasta is a brand that's been helping moms make great meals for over 100 years!!!  That's a LONG time.
This year, Mueller's makes your life a little easier with the 2010 Mueller's Planner, a handy 12-month, weekly menu planner filled with many valuable coupons!
Packed with 60 easy-to-make meal ideas, recipes and money-saving coupons, the free Mueller's Planner offers tons of variety to satisfy the entire family—and the pocketbook.
You can register to receive your free Planner by visiting Plan On Pasta.com.
*This offer is not available in some states.  See website for details.