Guest Post by Jennifer Leal from Savoring The Thyme.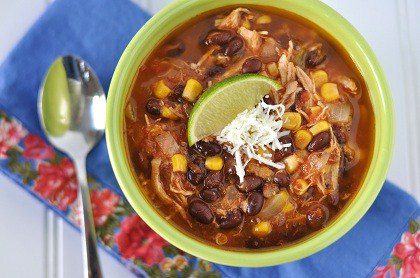 Winter is here and that means the cold weather is here! The comfort food that pops into my mind when I think cold and needing warmth is soup. Whether you want a quick and easy soup or one that requires some time stirring all the goodness to perfection, this list of my top 5 soups should make you happy and save your some money.
How would you save money with these recipes? Using up all the leftovers and vegetables that would otherwise spoil. Plus, these are healthy and affordable ingredients.
What are your favorite yummy and frugal soup recipes?
For more healthy, fun recipes & food related ideas, be sure to join in the conversation on Facebook.
Photo credit: Copyright Jennifer Leal