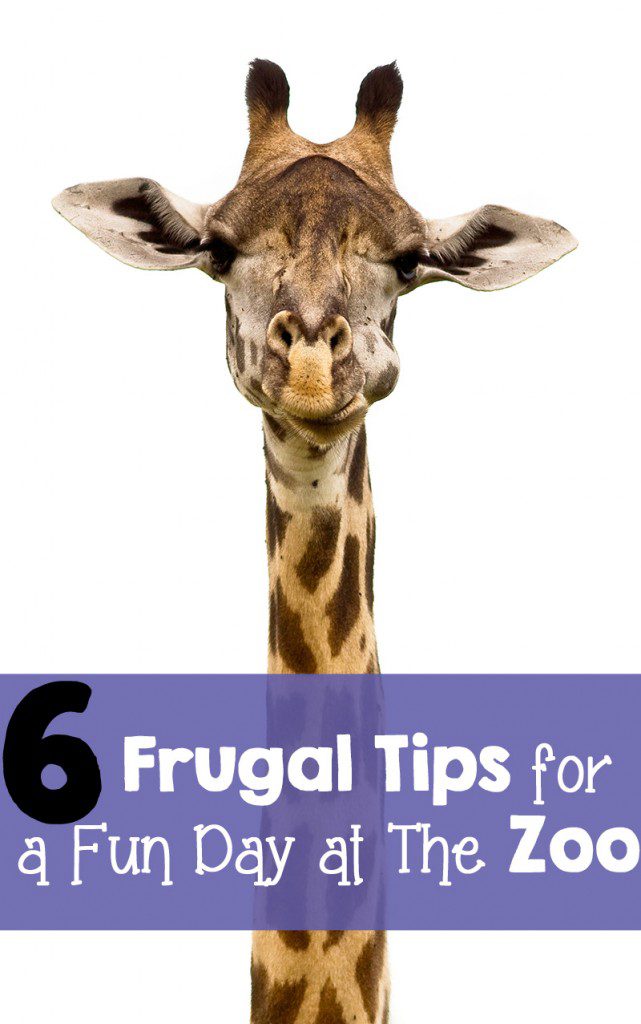 Frugal Tips for a Fun Day at the Zoo with Your Family
Who doesn't love a day at the zoo? We go to the zoo at least once a summer and once in the fall.  Since most of us can't afford the luxury of seeing animals in their nature habitats in the wild, zoos are a great place to see exotic animals like tigers, gorillas, elephants, and giraffes up close. Going to the zoo isn't exactly a cheap daytrip, but there are plenty of ways for a frugal family to save while having a blast with all the wild animals:
Admission
Before going to the zoo, find out what specials – if any – they have going on. Some zoos might have special deals online, such as a daily deal through Groupon or Living Social, a discount coupon from SumoCoupon, or a small discount for those who purchase their tickets in advance online and print the tickets out themselves. Some zoos also have special discounts for seniors or military members; almost every zoo has discounted admission for kids, so check the age range before going just so you'll have an idea of how much you'll be spending on admission overall.
Parking
As far as paid parking goes, there's no way to avoid it unless you park very far away and either walk to the entrance or take public transportation. However, bus fare is nothing compared to the $10-15 you might pay for parking. If you do go the parking route, then avoid "preferred parking" options, which are closer to the entrance but cost significantly more.
Food
Food prices at restaurants in the zoo are comparable to prices you'd pay at regular theme parks. Bringing a backpack with water bottles for the whole family is a very good idea if you want to avoid paying $3+ for a measly bottle of water – you can always fill up your bottles at a drinking fountain – and soda is also quite pricy so water-only for the day is the best way to go (added bonus: stay hydrated with zero calories!). As far as food goes, check with the zoo you plan on visiting to see their policies on food and drinks brought in from outside the park. Some zoos might be okay with you packing sandwiches and chips for the whole family, other zoos might forbid it. One thing to note is that most zoos don't allow straws because these could be very dangerous to the animals if the straws somehow end up in their exhibits and are ingested.
Special Exhibits
Many zoos have lorikeet-feeding areas where zoo guests can purchase a small cup of juice and let lorikeets land on their arms to drink from the cups. It's a very fun experience, but the juice can be a little pricy, ranging from $3-5 for a tiny cup. The same goes for exhibits such as swimming with dolphins or feeding giraffes; they're very memorable experiences, but the price can be quite high for these exclusive interactions (over $100 per person, easily). If money is tight, then simply spending the day walking around the zoo and observing the animals in their habitats is a fun and cost-effective alternative.
Free Shows
Many zoos have free shows during the day, whether it's an acrobatic performance team, agility dogs, talking parrots, etc. Obviously, most of these shows will be animal-centric and free-of-
charge for zoo guests. Check the brochure before starting your day to make sure you don't miss one of these cool shows!
Souvenirs
Kids love souvenirs, whether it's a keepsake item like a frame with their favorite animals or a fun toy like a giraffe stuffed animal. Unfortunately, zoos are just like any other touristy destination: overpriced and undervalued. Who wants to pay $20 for a fancy stuffed animal when you can get the same thing on Amazon for half the price? Although your kids may beg for some kind of souvenir to bring home, the memories of their fun day seeing all the different animals and exotic exhibits should be enough. If you want to let them take home a small souvenir, then give each of the kids a set budget of say, ten dollars. Once they have their souvenir, you can spend the rest of the day making memories (and taking pictures to make sure those memories last).