Both my girls love books. We have a ton of them. I'm not surprised because I enjoy reading and my husband is a BIG reader. He has a LOT of books and he's always reading at least one sometimes two at a time (well not at the same time).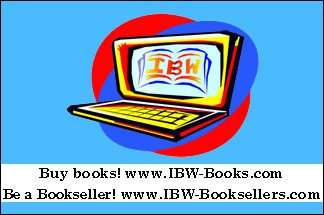 I was very happy when I was contacted by IBW Books (Interactive Book-Webscene) to see if I'd like to review their Interactive Book's.  I knew just by reading a little bit about them, that my girls would enjoy the books.
We received one of the KA Reader's Where Can Lost Bee Be? and Busy Preschoolers Celebration of Letters A and B to review.  My 4 year old was very excited to hear that we had to use the computer along with the book, she couldn't wait to do it.
"The Interactive Book-Webscene proprietary process combines the reading of a print book with the interactivity of online animations."
My 2 year old usually wants to do what ever her sister does so we all sat down with my laptop and the book and began our story.  Here's how it works; you read a couple of pages and then there is an URL you go to for an interactive scene that goes along with what you are reading.  After you watch the scene you go back to the book and read more until the next URL.  We watched each scene a couple of times because my girls LOVED it.
I love the idea of combining the two especially with my girls ages.  My 4 year old has no problem sitting to listen to a book, even a long book.  But my 2 year old wont sit still very long for a book, but with the combination of the book and the webscenes, she had no problem at all sitting for the entire book.  The webscenes really did make it more fun for them.
Once my youngest went down for her nap, my 4 year old and I grabbed the next book to review Busy Preschoolers Celebration of Letters A and B. This book would help her learn to write her letters first on the computer then with a pencil.  Here's some information about the Busy Preschoolers Guide to Learning:
"The Busy Preschoolers Guide to Learning, a preschool curriculum for teaching 105 readiness skills, uses fun, original plays, poems and activities built around the 26 letters of the alphabet.  Simple, detailed directions included with each letter's activity make it easy for parent-educator to teach skill areas such as reading readiness, social-emotional development, motor, listening and sequencing."
With each letter there is a poem, activity and webscene along with an ABC-TRACE-123.  We read the first poem, then we read it again doing the activity at the same time.  She LOVED it.  The activity made the poem come to life and it was a lot of fun.  Then we went to the URL and watched the webscene that also went along with the poem.  At the bottom of the webscene there was a link for the ABC-TRACE-123.  With the mouse, she followed along the first line (marked by #1 and with an animated animal).  The when she click on the 2nd line (marked by #2) there was a different animated animal and again with the 3rd line.  She was drawing an 'A'.  There was a cool pattern when it was complete.
What I liked about this was how the lines were numbered in the order that children are taught to form the letters.  It showed her exactly where to go  next when the new animated animal appeared.  It was very easy for her to follow and she enjoyed it.  I think it's a great learning tool for kids learning their letters, not to mention it also helps to teach them how to use a computer mouse.
Overall I was very impressed with both books and really enjoyed sharing them with my girls.
IBW also has a Bookseller program where you can make money sharing these books with friends.
Purchase Information:
You can purchase IBW books by visiting IBW-Books.com and you can find more information about their Bookseller program by visiting IBW-Booksellers.com
Giveaway:
IBW has offered to give one (1) lucky Frugal RI Mama the choice of one of two IBW prizes:
The Busy Preschooler's Guide to Learning – fun activities built around the 26 letters of the alphabet, with step-by-step help to guide parents in how to use everyday situations to teach 105 skills their kids need before they walk in the kindergarten door. (Retail value $60.)
THREE (3) KA Readers – beginning readers that use a new kind of storytelling where kids see an animation unfold at the close of every chapter! Dr. Seuss-like rhyming hooks kids on the fun of words. Online activities help parents assess a child's reading and comprehension. (Retail value $60.)
How To Enter:
To enter please visit IBW-Books and IBW-Booksellers and tell me what books you like or what you like about the reseller program.  This is the mandatory entry.
Extra Entries:
You must do the above first for any of the extra entries to count.  You can then enter up to 6+ more times by doing any or all of the following:
Follow me on twitter
Sign up for my RSS feed (or add me to your favorite reader)
Tweet about the giveaway (please include @frugalrimama – can do once a day)
Blog about this giveaway
Comment on any other post on my blog (can do once a day)
Become a Fan of Frugal RI Mama on Facebook
Just leave a separate comment for each additional entry for them to count.
Giveaway Details:
Open to US Residents ONLY.  This giveaway will end Tuesday, September 1st at 11:59PM EST.  The winner will be picked by Random.org and announced the next day and will have 48 hours to claim their prize or I will choose another winner.