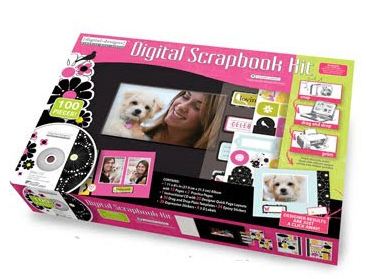 Graveyard Mall.com is having a Spring Clearance Sale where you can save and additional 80% off their Clearance priced items today only (3/20).  You can score the Digital Scrapbook Kit pictured above for only$3.20 + Shipping.  The regular price is $79.98!!
A few more good deals I saw were..
I know I mentioned a bunch of Hannah things but there's more than just Hannah stuff!  These are some of the things that caught my eye.  Happy Shopping!
Shop through Shop At Home and get 6% cash back!