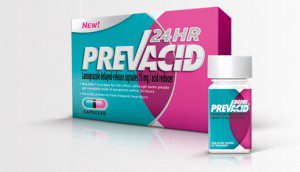 I found the following coupons inside my Sunday papers (Providence Journal & Hartford Courant), not in the coupon section but in the newspaper itself:
Save $6.00 off Prevacid 24 hour 14 or 18 count
Save $10.00 of Prevacid 24 hour 42 count
It's reported that some papers have a Try Me Free mail in rebate which is an even better deal!  (Thanks Southern Savers)
So check your Sunday paper to see if you have one of these coupons or even something different.  If you find it let me know!