I've got another awesome Freebie for you and this Freebie you can get once a month, every single month!!!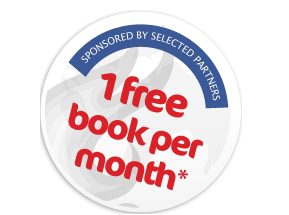 Here's the deal.  Hot Prints has teamed up with a bunch of advertisers and they are offering (1) one FREE Book to everyone, every single month including FREE Shipping!  There are no ads printed in the book, but they do include some ads on removable pages.  They also are very selective on the advertisers they work with and it sounds like everything is family friendly or I wouldn't promote it.
So they will give you a new book every month and since the end of February is coming, grab your February book now so you can then get another one in a little more then another week in March!
They have different books to choose from but they just launched a new one today.  It's a full page picture book.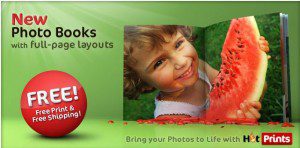 Doesn't that look cool!
Go ahead and order your FREE Book + Free Shipping here.  And then I'll remind you again after the beginning of the month to get another one.  You know I love photobooks so I'll be ordering mine later tonight.
It's FREE No Strings attached! Regular Price ($3.99 + $2.99 S&H)
Thanks For The Mommas!