I don't talk about my family too much on here but I think you all know I have two small girls.  My 2  year old has a favorite stuffed friend, a zebra, and his name is "Zee".
She loves "Zee" and sleeps with him every single night.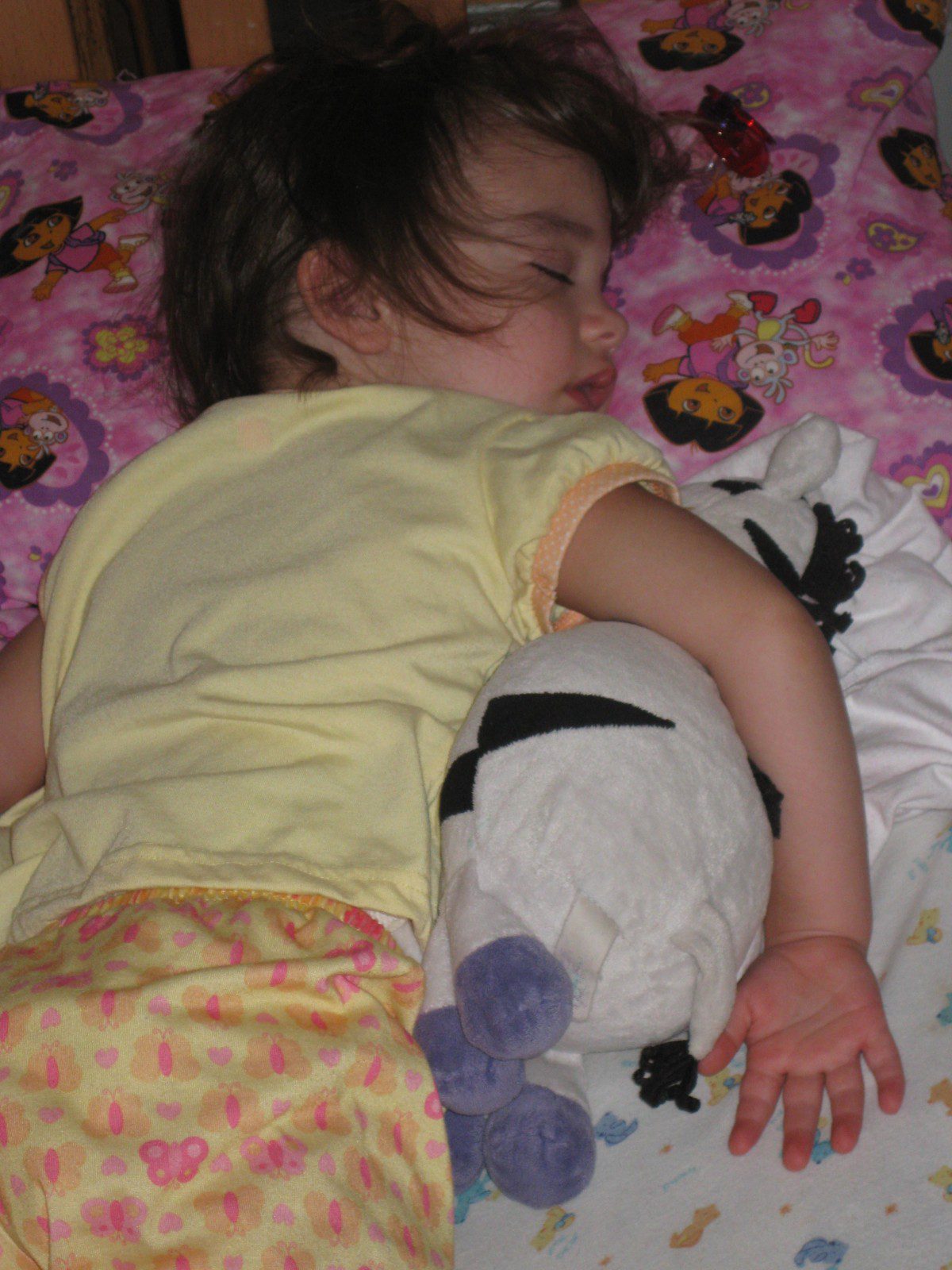 He also is usually tucked under her arm different times through the day just hanging with her.  It's really cute.  She even had a picnic with him one day:
"Zee" takes a bath in the washing machine quite often and the last time in there he had an accident and got a boo boo.  He has a small rip on the side of his face.  We are very sad because we know that he is slowly falling apart.
This is where your help is needed.   I can't find another "Zee" anywhere, they don't sell them anymore.  I haven't even been able to find one on Ebay and I've been looking every week for months because I knew this day would come.   He was given to her in the hospital when she was born(2007) and he was purchased from JCPenny.  I know he was made by the Commenwealth Toy & Novelty Co. and he is part of the Plump Pets line.  They are no longer even listed on the website, but they were about 1 year ago.
Have you seen this Zebra? Do you happen to have this Zebra in the piles of stuffed animals in your child(rens) room?  If you do, would you consider selling it to me and making a little 2 year old very happy??
I would be so thankful if someone just happens to have one that they do not need.  Please leave me a comment or Email Me (karen @ frugalrimama.com).
Thanks! 🙂