Disclaimer: This is a sponsored post. However, all thoughts and opinions are my own.
The teens of today are lucky when it comes to having braces because they have choices.  The newest one is Invisalign Teen.  I never had braces as a teen.  It just wasn't an option financially for my family.  After several discussions with my husband, I decided to straighten my teeth to avoid other dental issues I was having.  But I knew I didn't want a mouth full of metal. I never wanted it as a teen and I certainly didn't want it as an adult.  I opted for Invisalign instead of tradition braces and I was very happy with my decision. From the first day to the last day.
If I had gone the metal route it wouldn't have been the end of the world but as a teen I can imagine how hard it is for them to deal with the social aspects of having a mouth full of metal.  So when we get there with our girls, we will consider Invisalign Teen.
Invisalign Teen
Invisalign as an alternative to metal braces and is available for your pre-teen and your teen. Unlike metal braces, Invisalign Teen clear aligners are removable and can straighten teeth without all the disruption and sacrifice that comes with metal.  Not to mention the embarrassment of having a mouth full of metal. Teens feel more confident wearing Invisalign which means they feel less socially awkward.  They won't feel they are missing out on anything while straightening their teeth with Invisalign.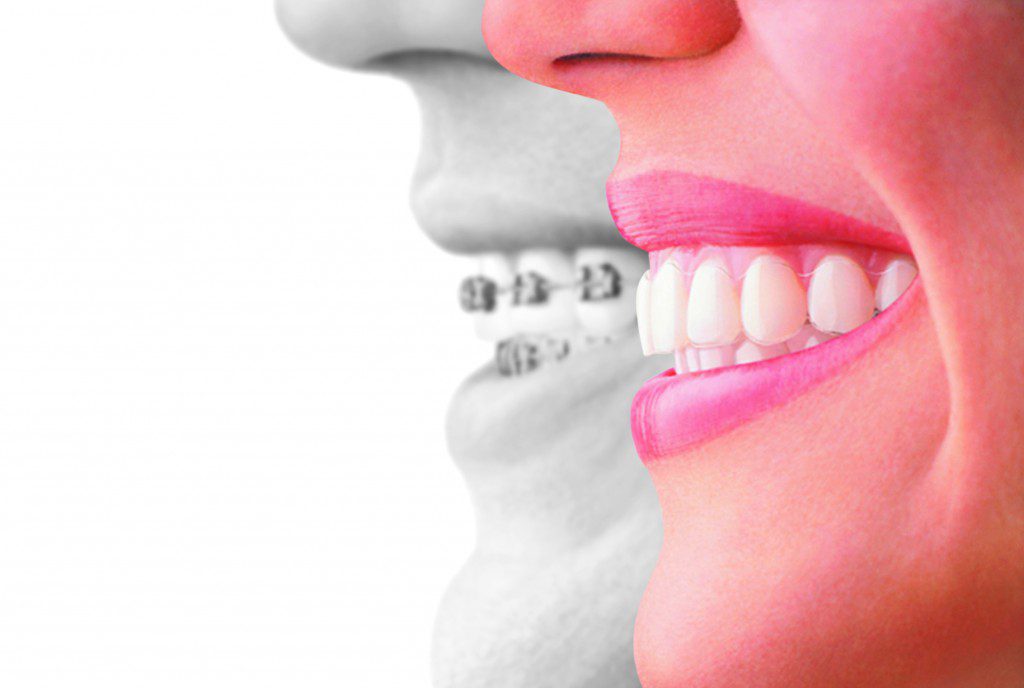 See the big difference?   You can take the Smile Assessment to learn more about options for your teen and if Invisalign is a good option.
Also, with Invisalign, Teens can play sports without fear of injury and continue cheerleading, musical instruments, acting and singing without interference.  Plus it requires fewer appointments since several aligner sets are provided in advance.  This is also helpful with how busy teens are with after school activities.  Not to mention how busy parents are.  So less trips to the Orthodontist!

In my own experience I found one key benefit of Invisalign for me was that I didn't have to be careful about what I ate.  There was no need to worry about food getting stuck in metal braces.  With Invisalign, you remove them to eat and then replace them after brushing your teeth.   But the important thing to remember is you have to put them back immediately after you eat.  This is a concern I first had when I heard they made them for teens. How would I know my teen was wearing them enough?  You may think you won't be able to tell if they are wearing Invisalign often enough for it to be effective.  However, you will!  Invisalign Teen aligners are made with small blue dots,  which are called compliance indicators.  These compliance indicators gradually fade as aligners are worn. It's a quick visual check for parents and teens to confirm they are wearing aligners long enough to get results. In fact, clinical data from orthodontists confirms that teens wear their aligners an average of 21 hours per day, just as recommended.
Invisalign Teen costs about the same as braces and is covered by most dental insurance policies just like traditional braces — up to 50% of the cost may be covered by insurance.  Plus Flexible Spending Health Savings Accounts (HSA's) can be used for Invisalign, which makes your money go farther with pre-tax dollars.  And the length of Invisalign treatment is comparable to braces.  So the cost is the same and the length is typically the same as well.  If you have a teen and are wondering how much nearly invisible braces cost,  check the Cost Calculator on the Invisalign website.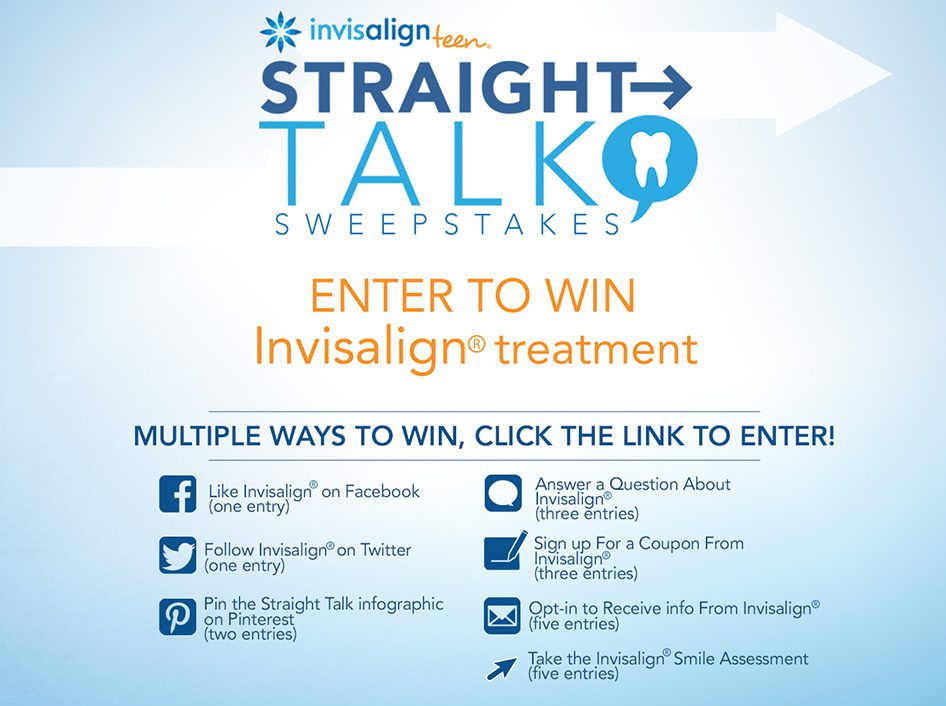 Not all Orthodontists specialize Invisalign Teen.  Visit www.invisalign.com and select "find a doctor" to find local experienced Invisalign and Invisalign Teen doctors near you.
For more information visit:
Invisalign on Twitter: www.twitter.com/invisalign
Invisalign on Facebook: https://www.facebook.com/invisalign
Have you or someone you've known used Invisalign? And if so, what was their experience?