This post is Sponsored by Fuel Rewards Network but my opinions are 100% my own!
I'm excited to share with you the Fuel Rewards Network™ "program that will save you money on gas with your everyday purchases.  The Fuel Rewards NetworkTM program offers you real savings at participating Shell stations. Simply earn Fuel Rewards® savings when you purchase the items you normally buy, like groceries, clothing and household goods and redeem them for cents per gallon savings at participating Shell stations
For a limited time, new members of the Fuels Rewards Network program can get a 25c/gal sign-up bonus when they join the program.  To qualify, you must purchase at least 8 gallons of fuel on your first fill-up using  your Fuel Rewards Network Card, while enjoying at least 3c/gal savings. Then, the 25c/gal will be credited to your account for your next fill up.  Get your Fuel Rewards Card NOW!
Signing up is simple! You can request your free Fuel Rewards Network Card online at FUELREWARDS.com or pick one up at any participating Shell station and activate it online, OR text "Rewards" to Shell 1 (743551) to join.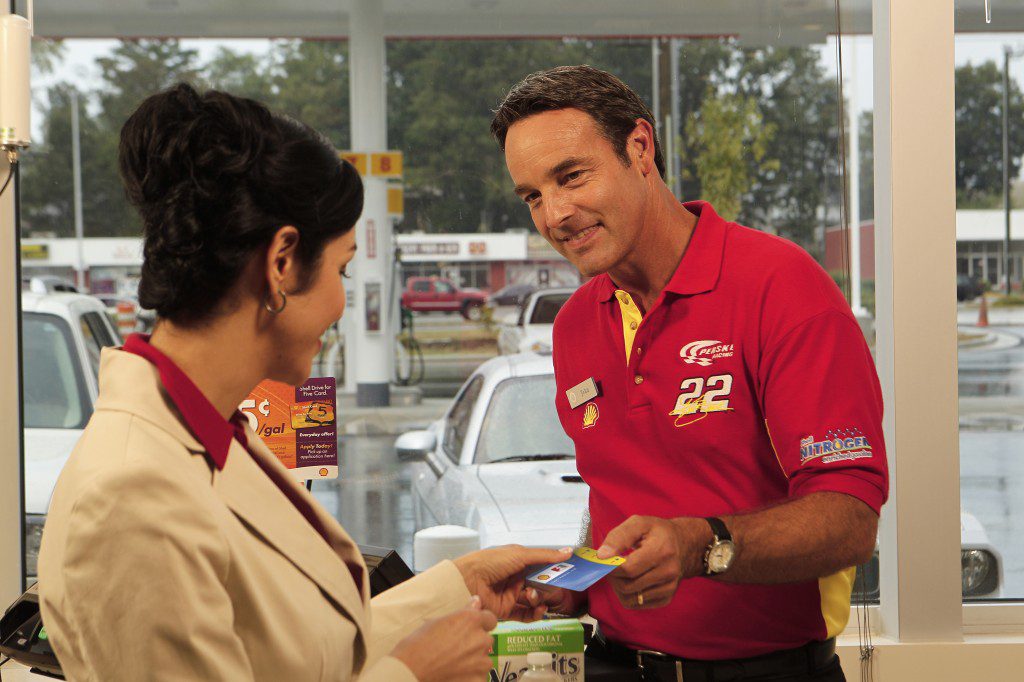 There are several ways to earn Fuel Rewards savings:
Shop online with your favorite online brands through the online mall at FUELREWARDS.COM. More than 700 online merchants offer at least 5 cents per gallon for every 50 dollars spent.
Earn rewards from dining out and purchasing groceries.
And, at select Shell stations earn rewards at the convenience store on items like your morning coffee or your weekly car wash
Savings can be redeemed on any grade of Shell Nitrogen Enriched Gasoline including Shell V-Power Premium Gasoline as well as Shell Diesel, up to 20 gallons per purchase! Simply swipe your Fuel Rewards Network Card at the pump before you pay and watch your price drop instantly before your eyes.
And that's not it! You can receive an additional 5c/gal every time you refer a friend or family member to join the Fuel Rewards Network program.
Sign up HERE and start saving on your gas.
Disclosure: I received gift cards in exchange for my review. My opinions are 100% mine.