**The links in this post are affiliate links and I will receive a small commission if you make a purchase after clicking on my link.
Now that school is in session, the fundraising will begin.  Our schools rely on fundrasing for a lot of programs.  But if your school has been doing the same ole thing year after year, they may be interested in hearing about something new.
Little Passports is the perfect partner, with an award-winning educational product that kids and parents love.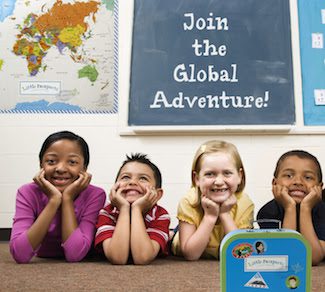 Here's how it works: your community shops at Little Passports and we donate 15% back to your school. They even have a flyer to help you spread the word. Get more information here: www.littlepassports.com/schools. The fundraising period is from October 21 – 28 and the deadline to sign-up is October 10th so check it out today!
We love Little Passports and my girls have learned so much about other states through this amazing program.  Each month we get a packet with two states.  They love looking on the map to see where they are and then reading about them.  I love that they have fun and learn at the same time.  It's really funny when they come out with a fact about a state and are so proud of themselves!