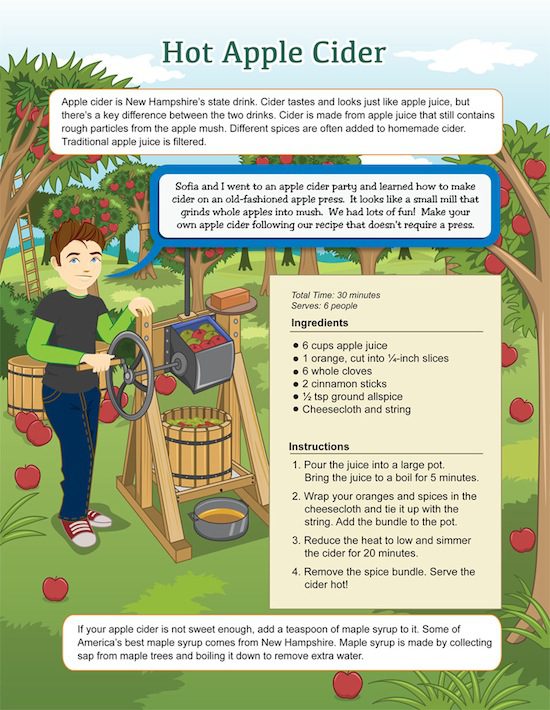 It's Fall and Apple Cider is another item that always makes me think of Fall.   Little Passports has a fun recipe that the kids can make and enjoy.  My girls have never had apple cider but I have a feeling if they make this with me, they will want to try it.   And it's super simple to do and chances are you have most ingredients already in your house.   Well maybe not the cloves, those I have to run out and get this week.
This is an example of what you could find in the monthly Little Passports subscription.  New Hampshire's state drink is Apple Cider, I had no idea!
Little Passports is the perfect way to keep your kids learning and having fun at home, on the road, over the weekend or even on a plane! Now through October 31st, Little Passports has a sale that will save you $20 on a new 1 year subscription when you use the code OCT20 at checkout. The packages take your children on new adventures around the US or the world, depending on what option you choose… but take a look at the subscriptions yourself and decide what you want here – Early Bird Sale at Little Passports from Oct 22nd-31st!