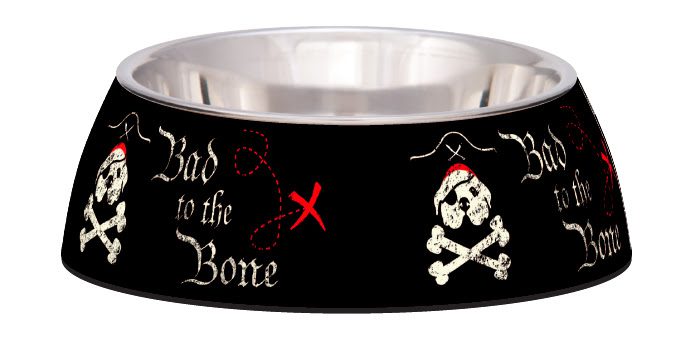 This post is Sponsored by Loving Pets but my opinions are 100% my own!
Loving Pets Milano Collection™ Designer Dog Bowls
We have a dog, he's 5 months old and the cutest thing ever. He's also a lot of work! More work than I ever imagined. But I know it'll be worth it someday when he's fully trained and as loveable as he is today!
Having a dog, whether it's a puppy or a full grown dog, requires a lot more than food and poop bags! (Yes, that's my life now!). There are so many other needs a dog has, just like a baby.
Never having a dog before, made it hard for us to know what we needed and when we figured out what we needed, we then had choices to make! So I'm happy to receive some products that I can try out, which helps me to find what I really need.
A dog bowl is an essential thing to have. OF course, right?! But really you need more than one – 1 for water and 1 for food. I suppose you could use one for both but I think it's easier to have one for each.
We received two dog bowls from Loving Pets to try out with Max. They are from their Milano Collection™, which is a line of designer dog bowls! Designer dog bowls – something I never thought I'd be considering for my household.
These bowls are stainless steel but they aren't boring, they have character!
We received the Bad to the Bone bowl at the top of the post in a large size. The stainless steel feeding dish is removable from the bowl so you can clean it. And it sits in there nicely so the dog can't take it out and bring it to the other side of the room, or put it under furniture when you aren't looking and then you can't find it. Yes, that is what my dog likes to do with his food bowl when he is done. This bowl makes it a bit of a challenge for him to get it out of the base. So I'm not looking all over the house for his dog bowl anymore. Something else I didn't anticipate!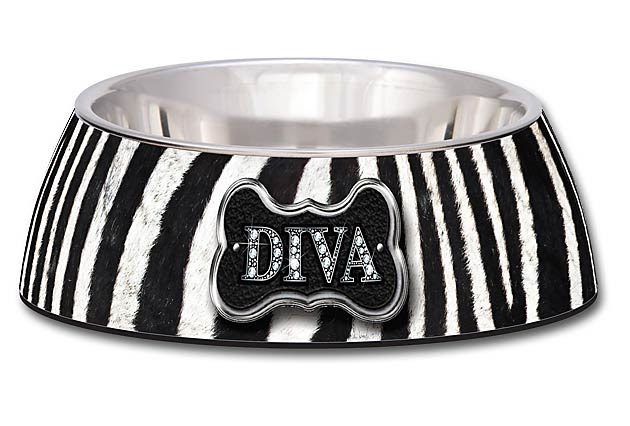 The Diva Zebra bowl above I absolutely love. But since we have a boy dog, I didn't think that would be appropriate for us to use. My my littlest daughter, who loves Zebras, disagrees!
These bowls have a Skid-free rubber base which resists slips and spills. Another thing I'm grateful for because I'm getting tired of wiping up water he's spilled in his feeding area because when he was playing, he bumped into it and water when flying out as it skid across the floor. Of course that meant that area of my floor was the cleanest from all the water spills. But I like how the Milano Collection bowl doesn't slip.
We also received the Breeds of the World bowl which I love. And this one is a great present for an expectant fur parent!

The Shell is made from tough BPA-free ABS plastic so he can't really chew through it as easily. Now perhaps if you have a dog that is an aggressive chewer, maybe he can but not easily. And since it's BPA-free, then you know it's safe for them to eat out of.
These food bowls are available in a variety of designs in S, M, L so they are perfect for any size dog or need. They also come in other designs as well. So check the website for the complete collection. You can find these at Petco and PetSmart.
About The Milano Collection
The Milano Collection™ of designer dog bowls offers beautiful full color designs along with the advantages of a stainless steel feeding dish – all at a very affordable price. The removable, skid-free rubber base resists slips and spills. The bacteria resistant stainless bowl removes for easy cleaning and is dishwasher safe. The shell is made from tough BPA-free ABS plastic. Milano bowls are available in three sizes and a growing variety unique designs.
Disclosure: I received a Free product for review. My opinions are 100% mine.