I'm so excited to share with you that I am a Nutrisystem Nation Blogger and I'll be following the Nutrisystem program and sharing my weekly progress right here on the blog.
I just completed my 23rd week on Nutrisystem and I lost an additional .5 lbs for a total of 41 pounds lost!   I had a small weight loss this week but I think I know the reason for it as I've been faithful to the program.   I'm constipated!  Not really something I like to talk about on the blog but I believe it's part of the diet process as I read, it's pretty common with a lot of people.
The Nutrisystem program is FULL of fiber and some people get constipated at the very beginning and others it takes a while.  Of course drinking all the water and eating the vegetables does help.  And I did that from the beginning and was more than regular!   But then late in the summer I slowed down on some vegetables as I was traveling a lot and got sort of bored with what I was eating.  So I changed it up a bit by the end of the summer, with different vegetables but I noticed my regularity was slowing down.
At first I thought it was because I wasn't eating a salad everyday.  So I added that back in.   That didn't help.  Then I figured maybe I needed even more fiber to my diet, so I started taking Benifiber as directed everyday.  That doesn't seem to help much but it does help a little.   I'm very frustrated by this and I feel like I'm obsessed with it.   And I do think it's causing the scale to show such a small lose this week.  But it'll catch up and I'll figure it all out.
I think I need to just give the Benifiber some time to really get into my system and work.  In the meantime I have to make sure I get all my water in each day as that will help as well.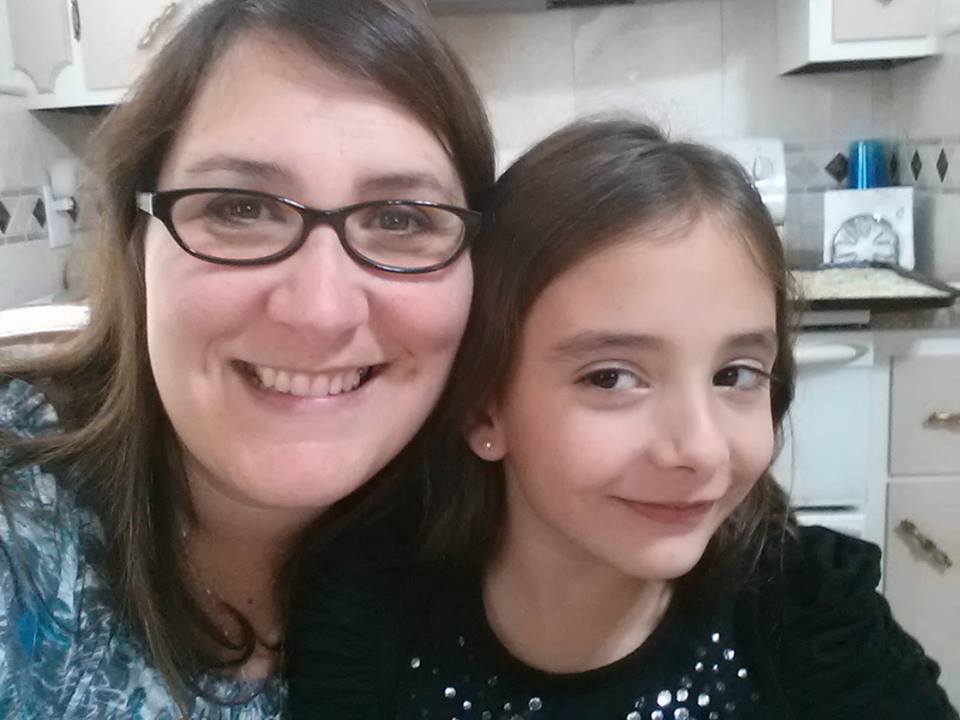 This week is my last week that I am working with Nutrisystem as part of their Nutrisystem Nation blogging program however, I'm going to continue the program and order the food on my own and still blog about it.  I have no intention of stopping as I'm still losing weight and enjoying the program, even if I am constipated!   I saw a friend last week and she said I looked younger with the weight I've lost!  And another friend noticed my dimples again when I smile.  They were gone for a while and they are now back.  (See them in the picture above!) So I'm going to keep going to see what else people notice about me!
I still have a long way to go and I'm going to keep on going!
Week 1 – 8.8 lbs
Week 2 – 2.5 lbs
Week 3 – 1 lb
Week 4 – 2.7 lbs
Week 5 – .6 lbs
Week 6 – 1.9 lbs
Week 7 – 2.6 lbs
Week 8 – 1.2 lbs
Week 9 – 2.3 lbs
Week 10 – .9 lbs
Week 11 – 2.5 lbs
Week 12 – 1 lb
Week 13 – no weigh in
Week 14 – 1 lb
Week 15 – 1.5 lbs
Week 16 – 1 lb
Week 17 – 1.3 lbs
Week 18 – 3.2 lbs
Week 19 – 0
Week 20 – 1.1 lbs
Week 21 – .3 lbs
Week 22 – 3.1 lbs
Week 23 – .5 lbs

Total Weight Loss – 41 lbs
Are you working on any weight-loss or health goals? If so share them in the comments so we can all cheer you on!!
Disclaimer: Nutrisystem is providing me with 4 months of the Women's SUCCESS Select Program. All opinions are 100% mine are not altered in any way. Want to lose weight and get healthy on Nutrisystem? Join today by calling 1-888-853-4689 or by visiting http://www.nutrisystem.com/nsblog.