This shop has been compensated by #CollectiveBias, Inc. and its advertiser. All opinions are mine alone. #PedigreeGives
Did you know that October is Adopt a dog month?  It sure is and Pedigree dog food is helping to feed shelter dogs this month!  I never noticed before but that's because I was never a dog owner before this year.  We got our Boston Terrier Max in March 2014.  My husband and my girls wanted a dog so bad and I just wasn't' sure I wanted to take care of another person in the house, let alone a fur person.  But what I didn't know was how much I could love a dog.
This picture was taken the night we met our little guy Max.  He was only 9 weeks old.  And it was his first selfie!  That is me before I fell in love with my little Max.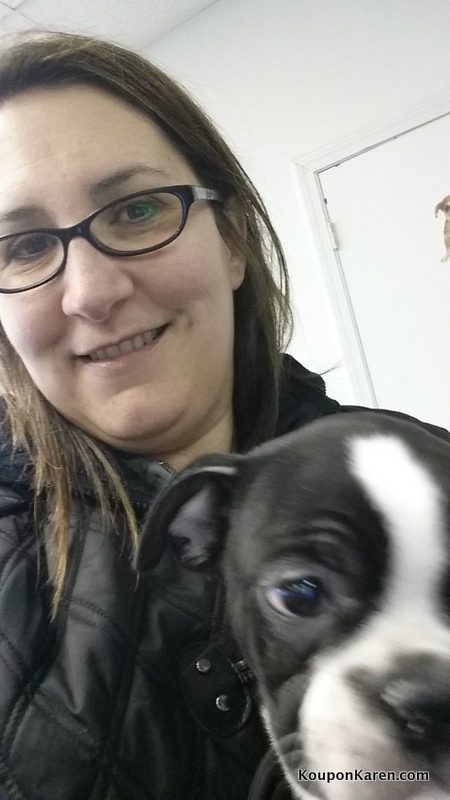 So how is Pedigree helping?  They are donating one bowl of dog food for every Pedigree dog product purchased at Sam's Club in the  month of October!  I absolutely love when companies give back and especially when they make it so easy for us to help.  So when you purchase a nutritious meal for your dog, then another dog will get one too.  It's a win/win!
I headed over to our local Sam's Club to pick up some Pedigree goodies for Max.  I easily found their Pedigree products not only with all the other dog food in the back of the store….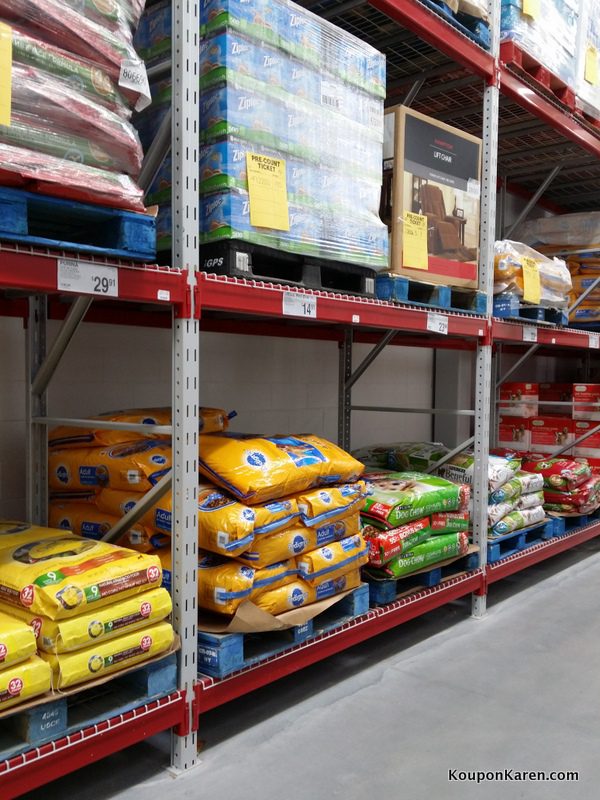 But I also found some on an end cap while I walked through the store!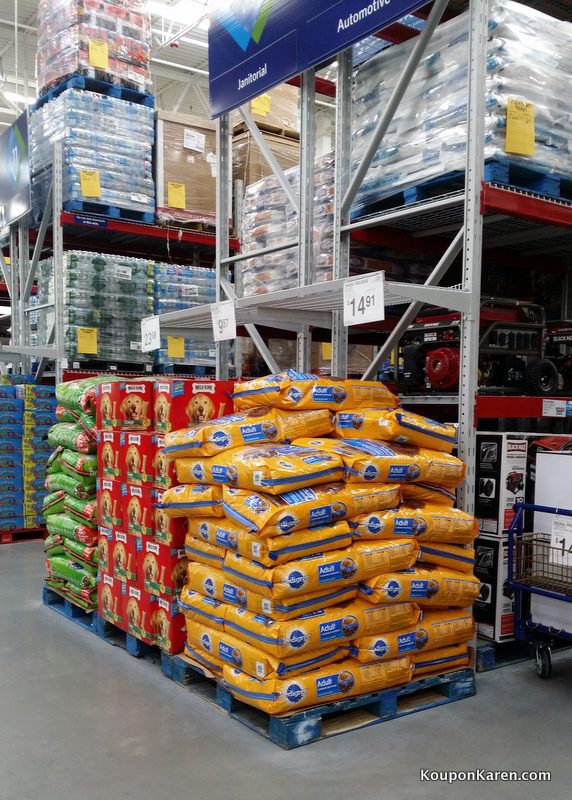 Your Sam's club may have any of the following Pedigree dog food products:
Pedigree Adult Dry Dog Food 55lb
Pedigree Choice Cuts Dog Food 30ct
Pedigree Dentastix Variety Pack 51ct
Pedigree Small Breed Dry Dog Food 20lb
Pedigree Puppy Dry Dog Food 16.3lb
My girls absolutely LOVE Max.   Below are pictures of the night they first met him too…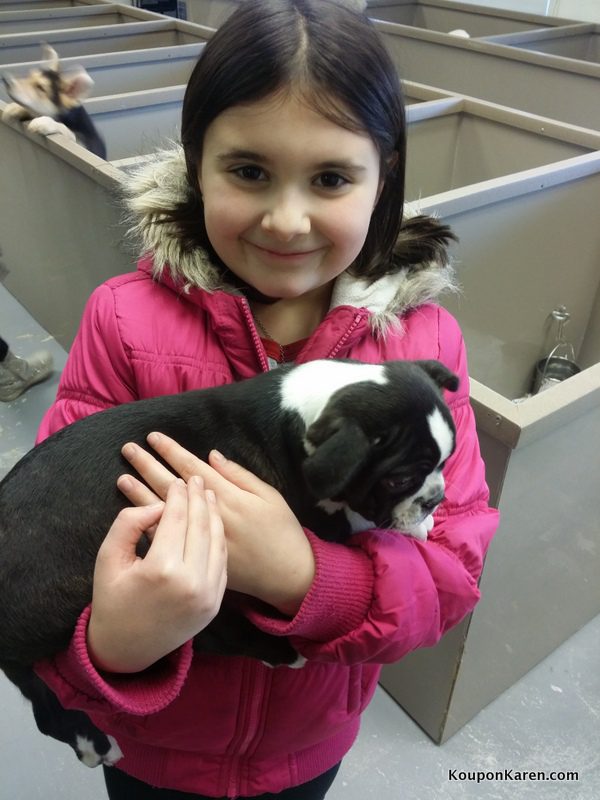 He was so tiny, but we didn't see it then.  Not that he's a big guy because he's still a medium size dog, but he was really tiny when we met him.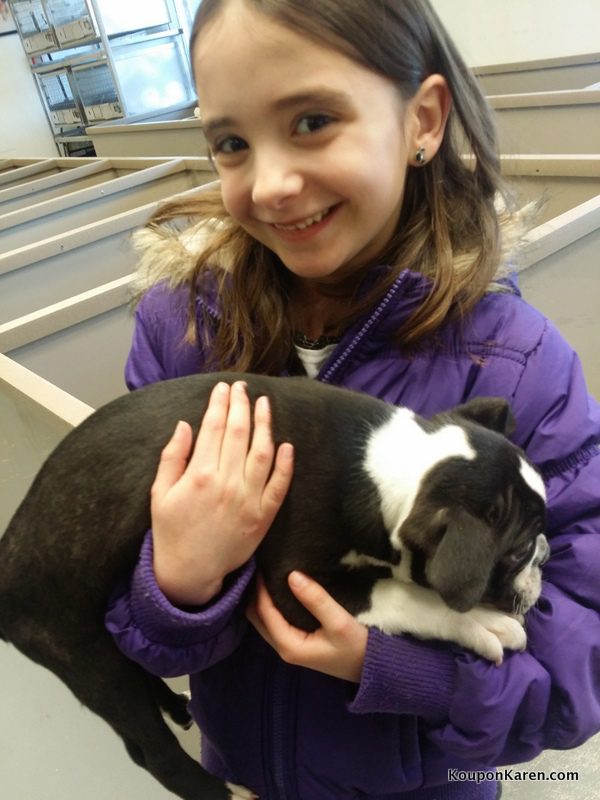 And even though the girls both wanted a dog, they absolutely did not know how much they were going to love him and how he was going to become a part of our family.   I never understood how a dog could be part of the family but boy do I know now.  And I'm a very protective fur mommy.  I hate to leave him alone for a long time and feel guilty when I have to.  Lots of times I'll ask friends to go in and check on him if I know I can't.  It must be the mommy in me that kicks in.
I picked up some of the Pedigree Puppy Dry Dog Food and the Dentastix Variety Pack for our puppy Max.  Since he's a puppy, he'll eat anything – dog food, crumbs off the floor, plain dog treats and even yummy dog treats.  He even eats leaves outside!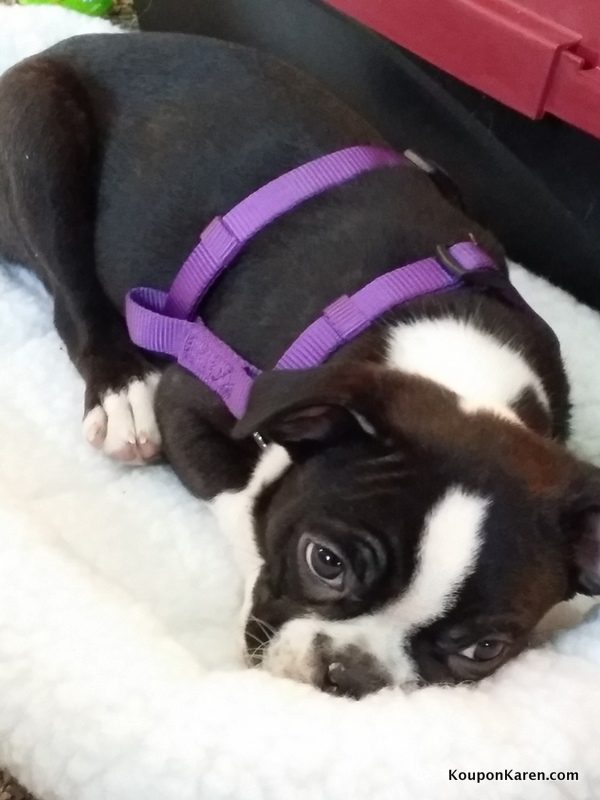 Above is a picture of Max the first night he was with us.  Knowing his personality now, I can tell that in this picture he was scared.  And now every night he falls asleep next to me on the couch.  And when I'm not there, he can't settle down.  No one can replace his human mommy!  And I love every bit of it.
If you are looking to get a pet,  adopt a dog and give it a loving home.  And since it's Adopt a Pet month,  check the local pet stores as they may be having events to help you find your fur family member!  If you do have a pet, be sure to stop by Sam's Club and get your Pedigree dog food and help feed a hungry dog in a shelter.
For more information be sure to follow Pedigree on all their social media platforms:
Pedigree on Facebook
Pedigree on Twitter
Pedigree on YouTube