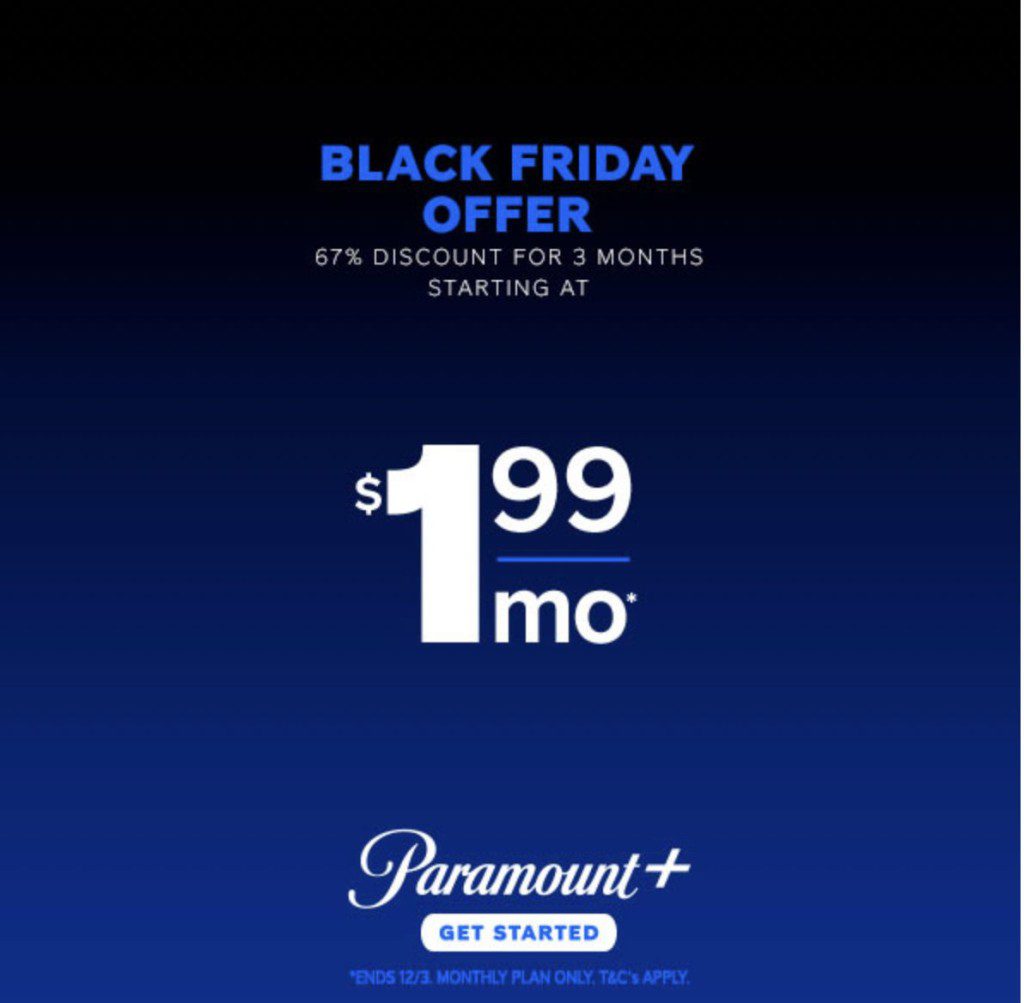 The Paramount+ Black Friday Deal is already out!  You can sign up for Paramount+ for just $1.99 a month for 3 months!  That's a savings of 67% over 3 months!  You can also sign gift this to someone for 3 months!
If you have been wanting to check out some of the shows on Paramount+ this is a good time to try it out without a hefty streaming bill.  The regular price is $5.99 a month.  This offer is good for new customers only.  If you've signed up in the past, you will have to use a different email address.
If you are looking to cut your streaming costs, check out these other Streaming Deals!