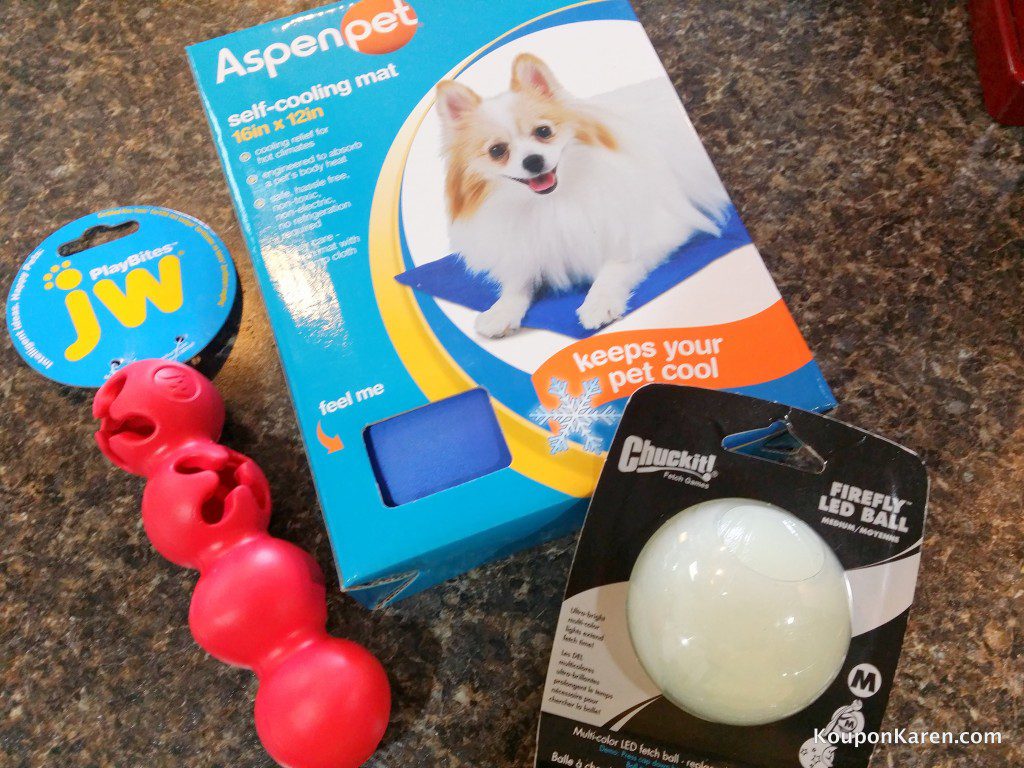 This post is Sponsored by Petmate's but my opinions are 100% my own!
Now that we have a dog, we have accumulated more stuff in our house.  Dogs require a lot more than I thought.  And in the summertime, we have to change our focus as well to keep him cool and entertained.
That is where Petmate comes in!
This summer, Petmate offers a variety of furriendly items the whole family can enjoy, even the furr-babies. They sent me these items from the Dogzilla line:
Chuckit! FireFly™ LED Ball allows for late-night fun. This ultra-bright, multicolor LED ball fades between colors, creating a constant motion helping dogs- and their playmate- keep their eyes on the ball.

 
Our little guy is just learning to play fetch so this ball was something we were happy to try out for him.  It's really cool the way it lights up in the evening.  He's not outside very late, since he's just a puppy he falls asleep early but when we had friends over late one night, he had to be a part of the party.   We had fun tiring him out with this ball.  And he loved it.
The Caterpillar toy was awesome for when we had to leave him alone during the day in his crate.  He is very treat driven and loved the challenge of getting his treats out of the Caterpillar.  He even enjoys just chewing on it because he's still teething.  So it's also a good teether for him.   This we will get a lot of use of for sure.
And the Aspen Pet Self Cooling Mat is so cool (literally too!) and so useful for Max.   He loves to be outside with us when we are in the pool but the ground is so warm for him, even in the shade.  So this mat is really neat for him and worked pretty well inside and outside.  We've not only used it outside in the shade, but we also have put it in front of the door inside so he can hang out there and can see us, yet stay nice and cool inside.
We loved all these products and if you have a dog, I suggest you check them all out.  And look below because you can win them as well!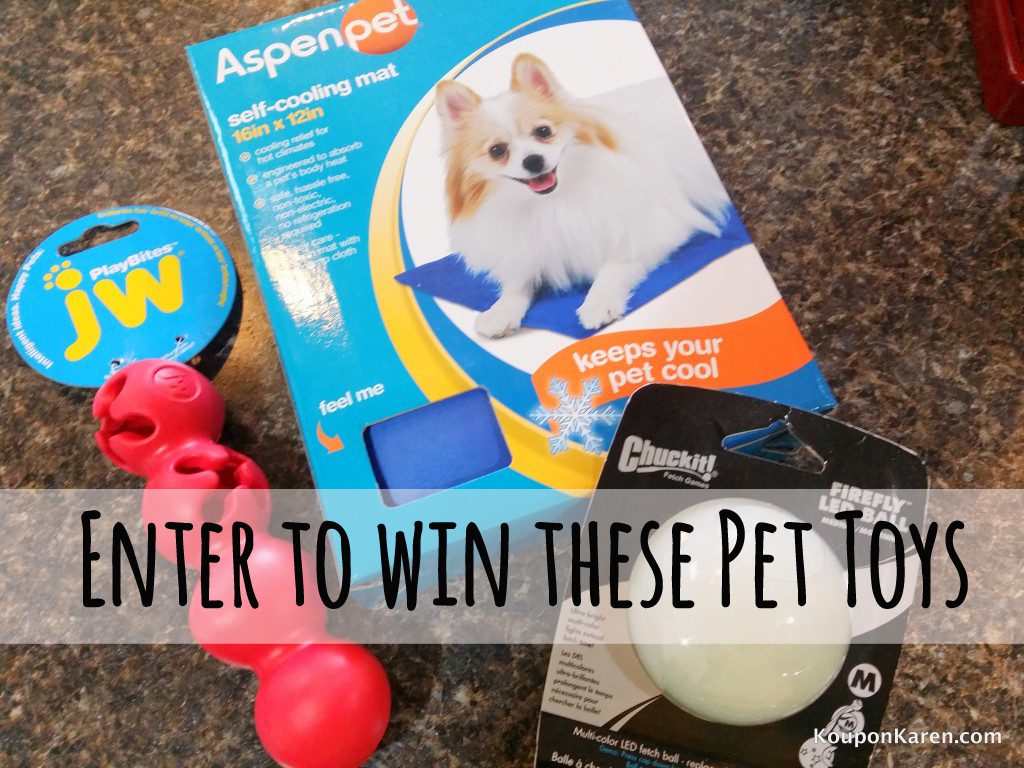 (1) Koupon Karen reader will win a Chuckit! FireFly™ LED Ball,  JW® PlayBites™ Caterpillar and Aspen Pet® Self-Cooling Mat.

To enter the giveaway, use the Giveaway Tools widget below. Email and feed subscribers will need to click-through to the site to enter the giveaway.
As a reminder, comments left on Facebook or Twitter will not be included. You must follow the instructions on the widget about the proper way to enter. Of course Facebook is in no way associated with this giveaway!
Disclosure: I received a Free product for review. My opinions are 100% mine.