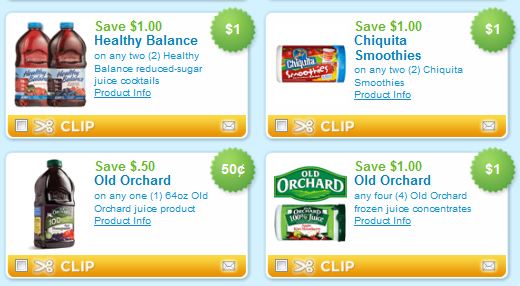 Here are some HOT coupons that I haven't seen as printables before.  They just keep getting better and better lately!
Save $1.00/2 Chiquita Smoothies
Save $1.00/4 Old Orchard Frozen Juice Concentrates
Does anyone know the prices on these products?  I think the Old Orchard you can get at Walmart for under $1.00, or is it Target?
Print them now because they may not last long!