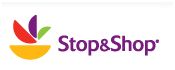 This week Stop and Shop has 4 Dollar Doubler coupons. There is a $15 minimum purchase in order to use the coupons.
Here are some of the best deals I found at Stop & Shop this week in the Westerly RI ad.  Most ads are the same with the exception of the front page, they may differ just a bit.  Also remember you can find the same sale at Peapod and have your groceries delivered to your home. That's a HUGE time saver for a busy person.
If you are looking for more store deals check out BeCentsAble's Grocery Gathering.
Strawberries, On Sale 2/$4.00
Boneless Center cut Pork Chops, On Sale $2.69lb
Pepsi 12 pack, On Sale 4/$10.00
Wisk 2x, On Sale BOGO Free
Use (2) $1.00 printable coupons
Weight Watchers Smart Ones, On Sale 6/$10.00
Use $4.00/10 printable coupon
Buy 10
Final Cost: $1.26 each
Stop & Shop White Gem Homestyle Roasting Chicken, On Sale $.79lb
Stop & Shop Veggies 16 – 20oz, On Sale 10/$10.00
Stop & Shop Daisy Bread, On Sale 10/$10.00
Sweet Red Peppers, 10lbs / $10.00
Del Monte Vegetables, On Sale 10/$10.00
Use $1.00/5 printable coupon –> Use Dollar Doubler
Buy 5
Final Cost: $.60 each
Friendly's Ice Cream, On Sale 2/$6.00
Stop & Shop French Fries, On Sale $1.99
Simply Smart, On Sale $3.00
Use $1.00 cpn in 9-27-09 SS –>Use Dollar Doubler
Final Cost: $1.00
Guaranteed Value Apple Juice, On Sale 10/$10.00
Chock Full O Nuts, On Sale $2.99
Use $1.00/2 cpn in 08-30-09 SS insert –> Use Dollar Doubler
Buy 2
Final Cost: $1.99 each
Post Fruity Pebbles or Cocoa Pebbles, On Sale $1.99
Stop & Shop Pasta Sauce, On Sale 10/$10.00
Smucker's Concord Grape jelly, On Sale $1.88
Use $1.00/2 cpn in 08-16-09 SS insert –> Use Dollar Doubler
Buy 2
Final Cost: $.88 each
Cheerios, Cinnamon Toast Crunch, Banana Nut cheerios, Multi Grain Cheerios, cookie Crisp, Reese Peanut Butter Puffls, On Sale $3.00
Use $1.00/3 cpn in 09-13-09 insert
Buy 3
Final Cost: $2.33 each
Betty Crocker Cake Mix, On Sale 10/$10.00
Pillsbury Crescent Rolls, On sale $2.00
Use $.50/2 printable coupon
Buy 2
Final Cost: $1.45 each if the coupon doubles
Stop & Shop Pancake Mix, On Sale $1.88