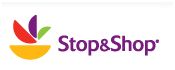 Here are some of the best deals I found at Stop & Shop this week in the Westerly RI ad.  Most ads are the same with the exception of the front page, they may differ just a bit.  Also remember you can find the same sale at Peapod and have your groceries delivered to your home. That's a HUGE time saver for a busy person.
If you are looking for more store deals check out BeCentsAble's Grocery Gathering.
This week Stop & Shop has (4) $1.00 doubler coupons in their ad.  $1.00 doubler coupons allow you to double $1.00 coupon to maximize your savings!  You can use (4) per transaction with a minimum purchase of $15.00.
3 Day Halloween Sale – Friday 10/30 – Sunday 11/1
Gala, McIntosh, Cortland, Empire or Macoun Apples, On Sale $.59lb
Lay's Potato Chips, On Sale BOGO Free
Buy 2 Tombstone 12″ pizzas and get 2 Tombstone 12″ pizzas AND a Stop & Shop Ice Cream (limit 1 offer)
All Week Long Sales…..
Buy 2 Hormel Pepperoni 5oz – 8oz and get (1) Stop & Shop 2lt Soda AND Stop & Shop English Muffins FREE
Capri Sun 10PK, On Sale $1.99
Sunshine Cheeze Its, On Sale $2.50
Use $1.50/2 cpn in 10-04-09 RP insert
Final Cost: $1.75 each
Coffee Mate, On Sale $2.00
Use $1.00 printable coupon
Use $1.00 doubler
Final Cost: FREE
Domino Baking Sugar, On Sale $1.00
Use $.50/2 cpn in 10-18-09 RP insert (doubles to $1.00)
Buy 2
Final Cost: $.50 each
Stop & Shop Vegetable Oil, On Sale $2.50
Campbell's Cream Soup, On Sale $1.00
Use $1.00/5 cpn in 9-20-09 SS insert
Use $1.00 doubler
Buy 5
Final cost: $.60 each
All Purpose Potatoes 5lbs, On Sale $1.77
Whole Boneless Pork Loin, ON Sale $1.79lb
Kellogg's Cereal – Frosted Flakes, Froot Loops, Cocoa Krispies, Rice Krispies, Raisin Bran, On Sale $2.00
Pepsi 2lt, On Sale $1.00
Progresso Vegetable Classics Soup, On Sale $1.00
Use $1.00/2 cpn in 10-04-09 GS insert
Use $1.00 doubler
Buy 2
Final Cost: FREE
Pillsbury Cake Mix, On Sale $1.00
Stop & Shop English Muffins, On Sale $1.00
Francesco Rinaldi Pasta Sauce, On Sale $1.00
Stop & Shop American Cheese, On Sale $4.99
Green Giant Steamers, On Sale 3/$5.00
Use $1.00/2 cpn in 09-13-09 ss insert
Use $1.00 doubler
Buy 2
Final Cost: $.66 each
Kraft Shredded Cheese, On Sale 2/$5.00
Use $1.00/2 cpn in 10-18-09 SS insert
Use $1.00 doubler
Buy 2
Final Cost: $1.50 each
Kraft Singles, On Sale $2.50
Smart Balance Milk, On Sale $2.99
Use $1.00 cpn in 09-20-09 RP insert
Use $1.00 doubler
Final Cost: $.99
Cabot Cheese, On Sale $2.50
Stop & Shop Acadia Spring Water 24pk, On Sale $3.88
Keebler Town House Crackers, On Sale $2.50
Powerade Sports Drink, On Sale $.88
Swiss Miss Hot Cocoa Mix, On Sale $1.50
Barilla, On Sale 4/$5.00
Pillsbury Frosting, On Sale $1.50
Stop & Shop canned Tomatoes, On Sale $1.00
Betty Crocker Flavored Potatoes, On Sale 3/$5.00
Use $1.00/2 cpn in 10-04-09 SS inset
Use $1.00 doubler
Buy 2
Final Cost: $.66 each
Stop & Shop Apple Sauce, On Sale 3/$4.00