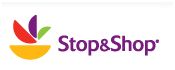 It's Dollar Doubler Days again at my Stop & Shop.  I've notice this seems to be regional so check with your store to see if they are participating.
Keep this in mind while shopping.  A lot of items are on sale only during a certain season like Ketchup, Mustard, Baked Beans, Hot Dogs etc.  Those have been on sale a lot this summer just about everywhere.  You don't find as many sales on them during the colder months.  If you stock up now you will have them to use during the year and you won't have to pay full price later when they aren't on sale.  If you have coupons for these items it makes it even better.  This week the B&M Baked Beans (28 oz can) are on sale for 10/$10.00 and there was a coupon for $1.00/4 in the 05-17-09 SS coupon insert.  If you buy 4 and use the coupon you pay $.75 a can.  Full price is $1.79 at my store so that's a savings of $1.04 a can = $4.16 savings for 4 cans.  Even if you don't have the coupon you would still have $3.16 for 4 cans just with the sale price of 10/$10.00.
Here are some of the best deals I found at the Stop & Shop this week in Westerly RI.  Most ads are the same with the exception of the front page, they may differ just a bit.  Also remember you can find the same sale at Peapod and have your groceries delivered to your home. That's a HUGE time saver for a busy person.
White Seedless Grapes, On Sale $.99lb  –>  This is a great price!
Perdue Boneless Chicken Breast, On Sale Buy 1 Get 1 Free  —> Great price to stock up on!
Edy's Ice Cream, On Sale $1.99
Pepsi 12 pack, On Sale 4/$10.00
General Mills Cereals;  Honey Nut Cheerios, MultiGrain Cheerios, Cheerios, Cinnamon Toast Crunch, Cocoa Puffs, Golden Grahmans or Kix, On Sale 4/$6.00 ***MUST BUY 4
Use $1.00/2 cpn in 07-19-09 SS insert
Use $1.00/3 cpn in 06-28-09 SS insert
Use $.75 printable Multigrain Cheerios cpn
Final Cost: Varies depending on coupons used
Stop & Shop Waffles, On Sale 4/$5.00
B&M Beans, On Sale 10/$10.00
Use $1.00/4 cpn in 05-17-09 SS insert
Buy 4
Final Cost: $.75 each
Smart Balance Milk, On Sale $2.99
Use $1.00/2 cpn in 06-28-09 RP insert
Use $1.oo printable cpn
Keebler Sandwich Crackers, On Sale 5/$10.00 —> Grab them now for School lunches next month.
Chips Ahoy, On Sale 2/$5.00
Arm & Hammer 2x Liquid Detergent, On Sale 2/$5.00
Ragu Pasta Sauce, On Sale 2/$4.00
Use $1.25/3 cpn in 8/2 RP insert
Buy 3
Final Cost: $4.75 for 3
Skippy Peanut Butter, On Sale 2/$4.00
Use $1.00/2 cpn in 8/2 RP insert
Final Cost: $3.00
Knorr Pasta Sides, On Sale 10/$10.00
Use $1.00/3 cpn in 8/2/ RP insert
Buy 3
Final Cost: $2.00 for 3