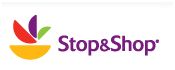 Here are some of the best deals I found at Stop & Shop this week in the Westerly RI ad.  Most ads are the same with the exception of the front page, they may differ just a bit.  Also remember you can find the same sale at Peapod and have your groceries delivered to your home. That's a HUGE time saver for a busy person.
If you'd like to see what's coming up in this weekend's inserts, take a look at the Sunday Preview here.
If you are looking for more store deals check out BeCentsAble's Grocery Gathering.
Angel Soft 12 double rolls, On Sale $3.99 (limit 2)
Use $1.00/1 cpn in 9-13-09 SS
Final Cost: $2.99
Hebrew National Beef Franks, On Sale BOGO Free
Use  (2) $1.00 printable coupon
General Mills Cereals; Cinnamon Toast Crunch, Cocoa Puffs, Trix, On Sale $1.88 (limit 4)
Use $1.00/3 cpn in 09-13-09 SS insert
Buy 3
Final Cost: $1.55 each
London Broil and Top Round Roast, On Sale $1.99lb
Arm & Hamme 2x Laundry Detergent, On Sale 2/$5.00
Stop & Shop Waffles, On Sale 10/$10.00
Green Giant Steamers, On Sale 3/$5.00
Use $.50/1 printable coupon (should double to $1.00, does not state do not double)
Print 2 – Buy 2 (You can usually print 2 per computer)
Final Cost: $.66 each
Stop & Shop Saltines, On Sale 2/$3.00
Wonder Bread, On Sale 2/$4.00
Use $.55 cpn in 8-30-09 RP
Final Cost: $.90 each
Dannon Activia, On Sale 2/$4.00
Use $1.00 cpn in 08-30-09 SS insert
Final Cost: $1.00 each