The Body Shop Advent Calendar is my Favorite Beauty Advent Calendar and I've been buying this for years!  You can grab this shipped FREE with a $40 purchase.   These Advent Calendars are pricy, I know BUT they are full of nice size beauty products and well worth more than what you'll spend.  This is my favorite Beauty Calendar and I get one every year!  Also, you can reuse the calendar boxes with some goodies for the kids next year!  I've done that too.
They are also offering $10 off a $50 purchase, but the calendar is excluded from this sale.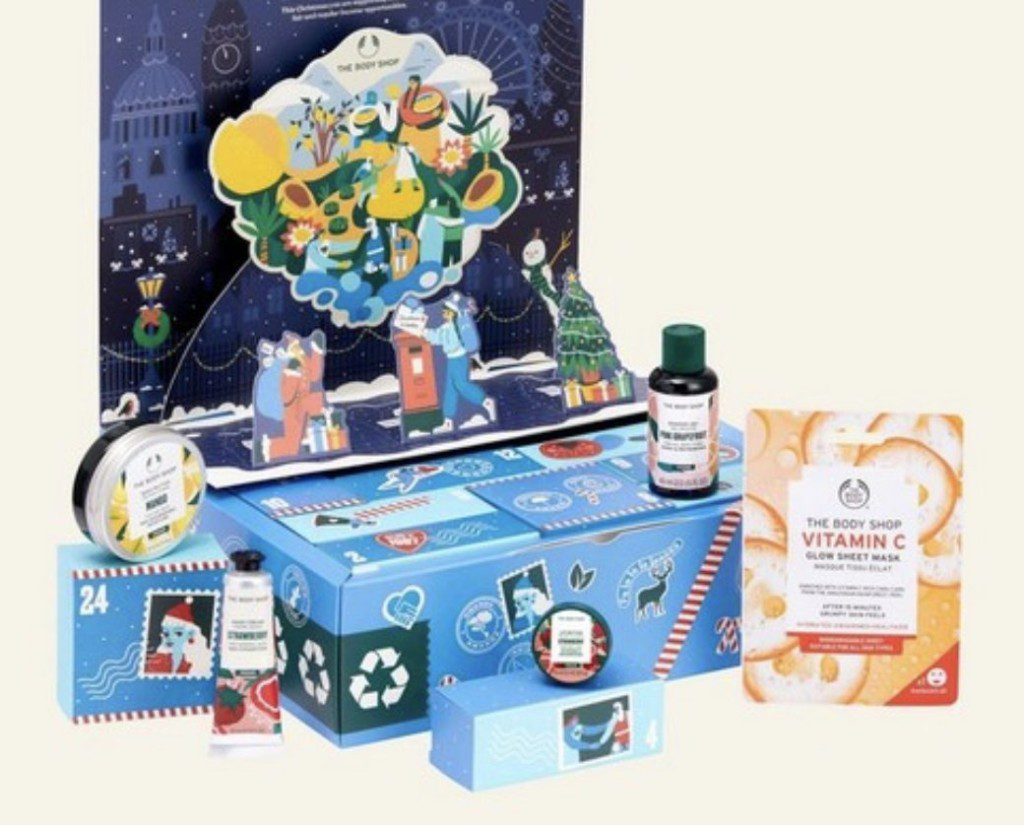 You can The Best Wishes Advent Calendar for just $85 shipped.  This is full of some of their popular Beauty Products including shower gels, body butter, shampoo and conditioner, lip products and so much more.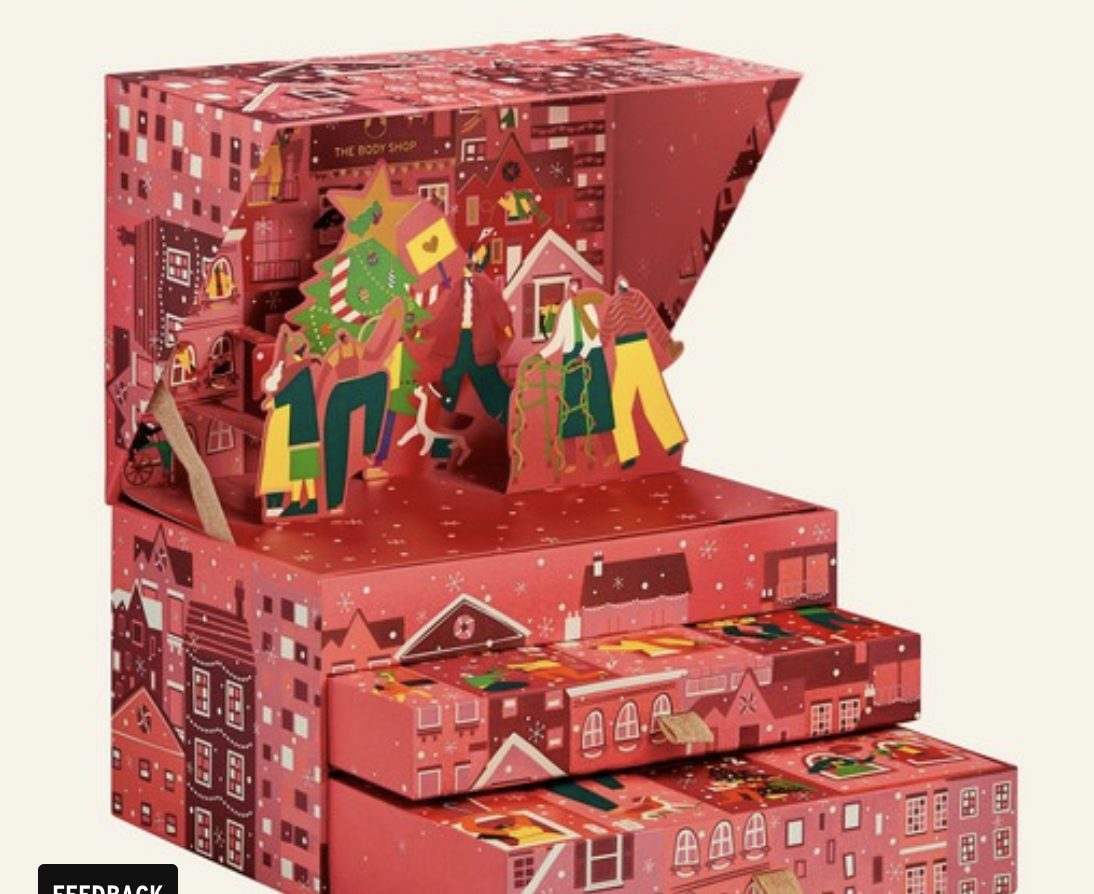 You can The Share The Love Advent Calendar for $90 shipped!  This has different products than The Best Wishes calendar but the same types of products.
They also have Stocking Stuffers for as low as $6!  The $10 off $50 purchase can be used if you buy other items included in that coupon.  And remember, you'll get FREE shipping with a $40 purchase!