This April, the Disney tale The Jungle Book comes to life in 3D, RealD 3D, and IMAX 3D.  It'll be in theaters on April 15, 2016 and we are looking forward to see it.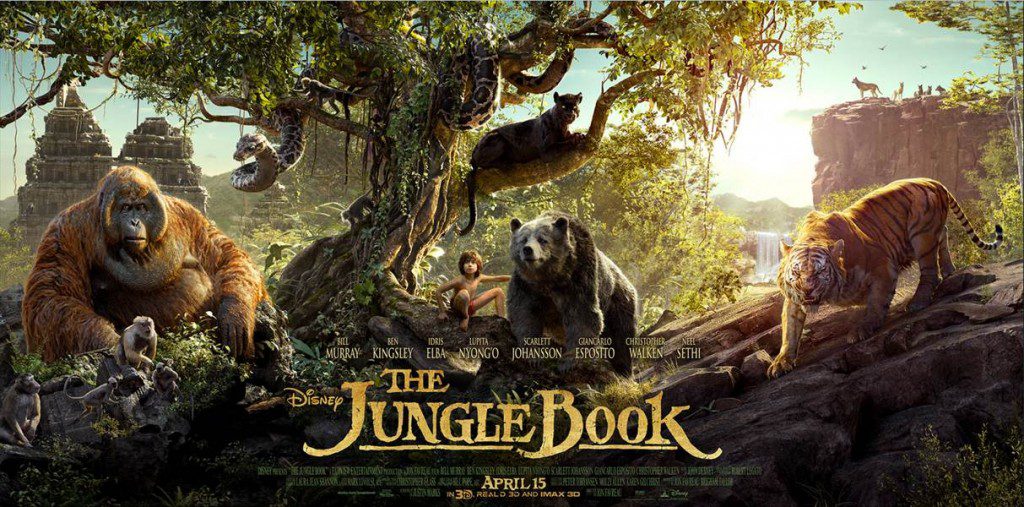 The all-star voice cast includes Oscar® winners Ben Kingsley ("Learning to Drive," "The Walk"), Lupita Nyong'o
("12 Years a Slave," "Star Wars: The Force Awakens") and Christopher Walken ("The Deer Hunter"),as well as
Bill Murray ("Lost in Translation"), Idris Elba ("Star Trek Beyond"), Scarlett Johansson ("Avengers: Age of
Ultron") and Giancarlo Esposito ("Breaking Bad').
Have you seen the trailer for The Jungle Book?  Disney has done such a great job bringing this movie to life and the animals look amazing!!!
The Jungle Book Trailer
For more information:
Like the Facebook
Follow on Twitter
Follow on Instagram
Follow on Pinterest
Follow on Google+
Visit Walt Disney Pictures on Tumblr
Follow Walt Disney Pictures on YouTube
Visit the official website here.
THE JUNGLE BOOK opens in theaters everywhere in 3D, RealD 3D, and IMAX 3D on April 15th!