Both of my girls play softball.  We are towards the end of Spring Ball and it's been a struggle some nights to get dinner on the table before we head off to a game for one of them – and sometimes both at the same time.  So a quick dinner is in order a couple of times a week.   That being said, the kids get bored with the same thing all the time.
The other day we were in Walmart. I don't take them with me shopping very often but some times when I do, it works out to my advantage.  We walked by the Hamburger Helper® and they both asked if we could get it.   Since ground beef is so affordable, I figured why not!   They were both giddy as they picked out a box each.  (Girls are always giddy at this age – I call them the giggle crew!)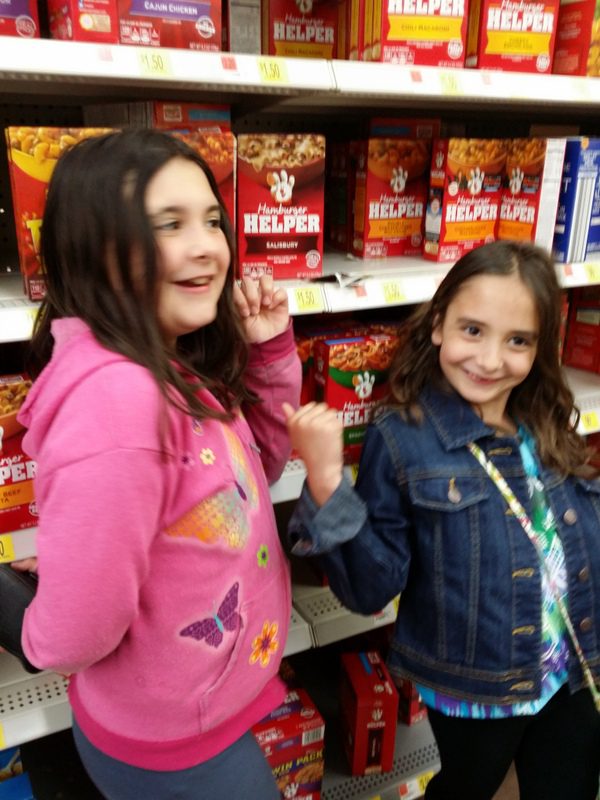 My kids move around as much as the puppy does when I try to take their pictures!    They act like they are models and just keep striking a pose!
My youngest daughter loves the Cheesy Italian Shells and it's one of my favorites as well.   The shells come out perfect every time – not too soft and not too hard.  And there really is a ton of cheese in this dish, to which my daughter always adds more!   I like to make this one right as it is and then pair it with a salad, some nice Italian bread and green beans!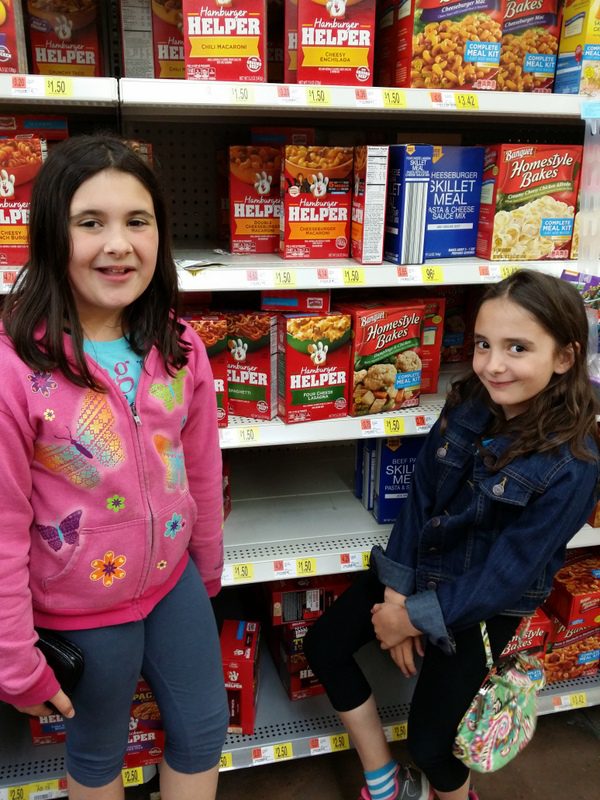 My oldest daughter loves them all but if she had to pick a favorite, she said it would be the beef pasta!   The beef pasta is so delicious when you add corn and peas too it.  It's what my family likes to call a quick and easy shepherds pie!  Only instead of potatoes it has pasta.  They LOVE this.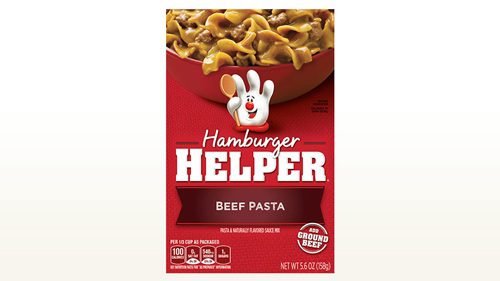 My husband will eat anything I put in front of him, as long as it includes some form of chicken or beef.  He never complains if I spend 2 hours cooking, or 10 minutes.  So I take advantage of that when I am short on time.    The Betty Crocker website has a ton of recipes that you can make for an easy dinner with lots of flavor.
It's National Hamburger Month | Celebrate with Hamburger Helper®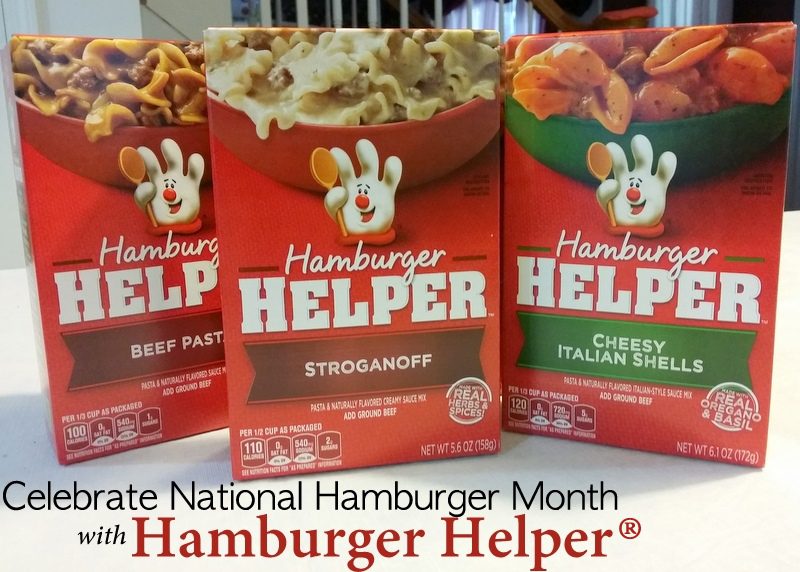 June is National Hamburger Month so what better way to celebrate than with Hamburger Helper®!   You can make it straight from the box or add to it to jazz it up like one of your family's favorites!  Adding veggies to Hamburger Helper® is a great way to get a variety of vegetables on your family's plates, and they probably won't even realize what you are doing.  Plus swapping out different veggies each time you make it, will change the flavor and give the dish a completely different look!
Right now you can save with this $0.50 Hamburger Helper Ibotta ecoupon!
Check back next week for a fun Hamburger Helper® Recipe!
What is your family's favorite Hamburger Helper® Recipe?
This is a sponsored conversation written by me on behalf of Hamburger Helper® . The opinions and text are all mine.